AC4TA Presents
Our 2023-2024 Center Series
This subscription series is jam packed with a little something for everyone! We're very excited about our lineup of events!  Season package (8 shows) is very affordable at $208 for Adults and $105 for students.  Add the Bonus Holiday show for an additional $26 for adults & $13 for students to round out the season!
Reserve your Center Series Subscription Package now at these low prices that's more than $32 in savings over the individual show ticket prices, and you'll avoid the wait to get your tickets!  Purchase your Subscription Series HERE
Our PICK 4 Package:  Choose any four of the eight shows. Each ticket is discounted $2 off the Adult ticket price when you purchase the Pick 4 package.  Purchase your PICK 4 Package HERE
Individual tickets on sale now!  See Individual Shows below to purchase tickets OR Return to the HOME Page and click TICKETS for a FULL list of tickets available at AC4TA!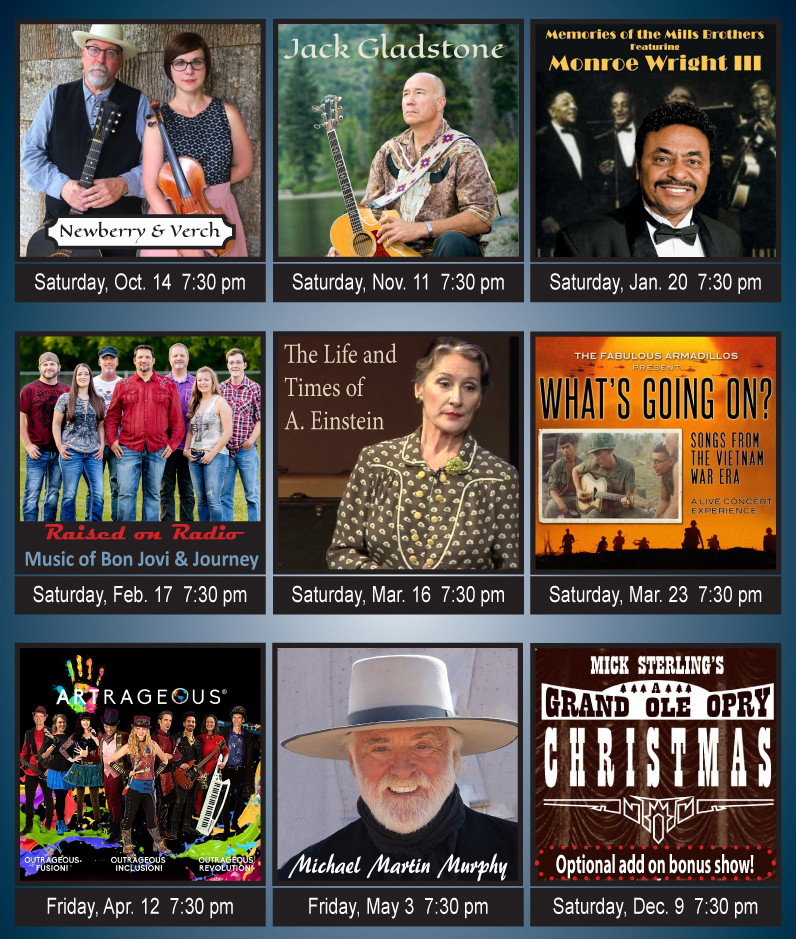 Contact the Center at 218-736-5453 for more information.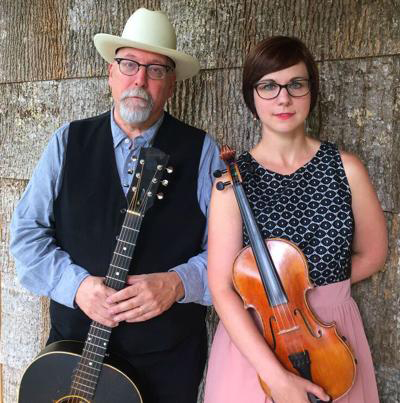 Newberry & Verch
Saturday, Oct. 14, 2023
7:30 pm
Adults $30
Students $15
Joe Newberry comes from a family of singers and dancers. He took up the guitar and banjo as a boy and learned fiddle tunes from great Missouri fiddlers. April Verch grew up listening to her Dad's country band play for dances in the Ottawa Valley. She started step dancing at age three and fiddling at age six. In a Newberry & Verch show, delighted audiences see first-hand the roots of their music, their love of performing, and their strong musical connection.
Whether it is the power of two voices lifted in harmony, or the sound of traditional tunes calling people to get up and move, these two masters of tradition put on an unforgettable show. And, when their feet kick up the dust in perfect rhythm and those two voices become one, Joe Newberry and April Verch make folks remember why this music existed in the first place.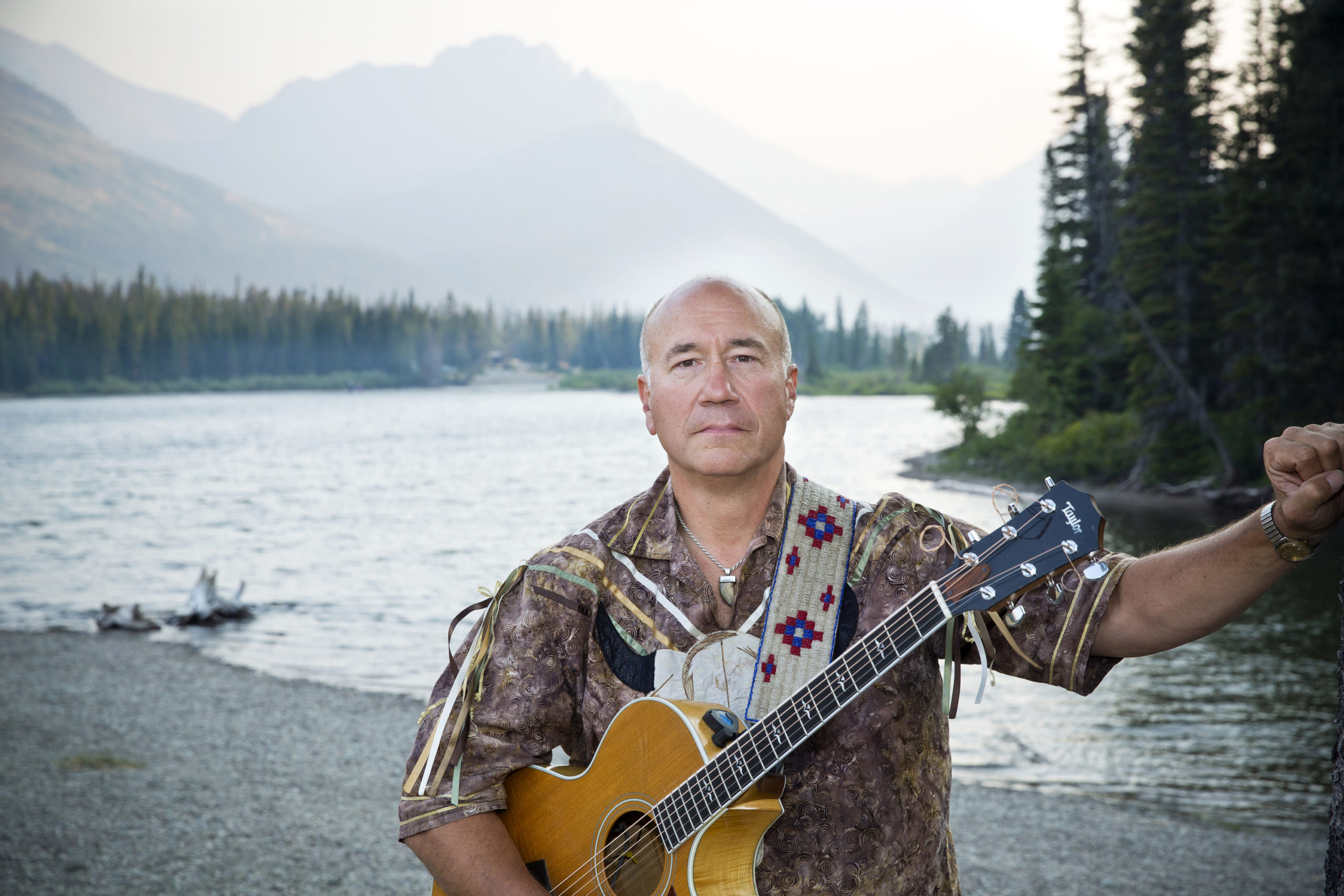 Jack Gladstone
Saturday, Nov. 11, 2023
7:30 pm
Adults $30
Students $15
Jack Gladstone is "Montana's Troubadour."
An enrolled citizen of the Blackfeet Indian Nation, Jack illustrates Western and Native American culture through a mosaic of music, lyric poetry, and spoken word.
Jack is a cultural bridge builder, articulating historical, mythological, and contemporary narratives through his songs and public presentations.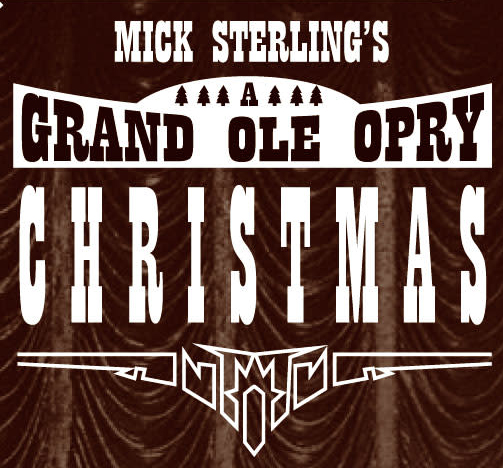 Optional Add-On Bonus Holiday Show!
Saturday, Dec. 9, 2023
7:30 pm
Adults $30
Students $15
This Holiday event showcases the Christmas songs of the pillars and heroes of traditional Country legends at The Grand Ole Opry in a unique holiday performance. Featuring the lead vocals of Twin Cities favorites, Mick Sterling, Cate Fierro and Shalo Lee, they perform songs from Cash, Orbison, Loretta Lynn, George Jones, Glen Campbell along with traditional spiritual songs in this moving holiday experience that the whole family will enjoy.
Add this show to your 2023-24 Center Series Season Package or purchase as a single show.  The option is yours!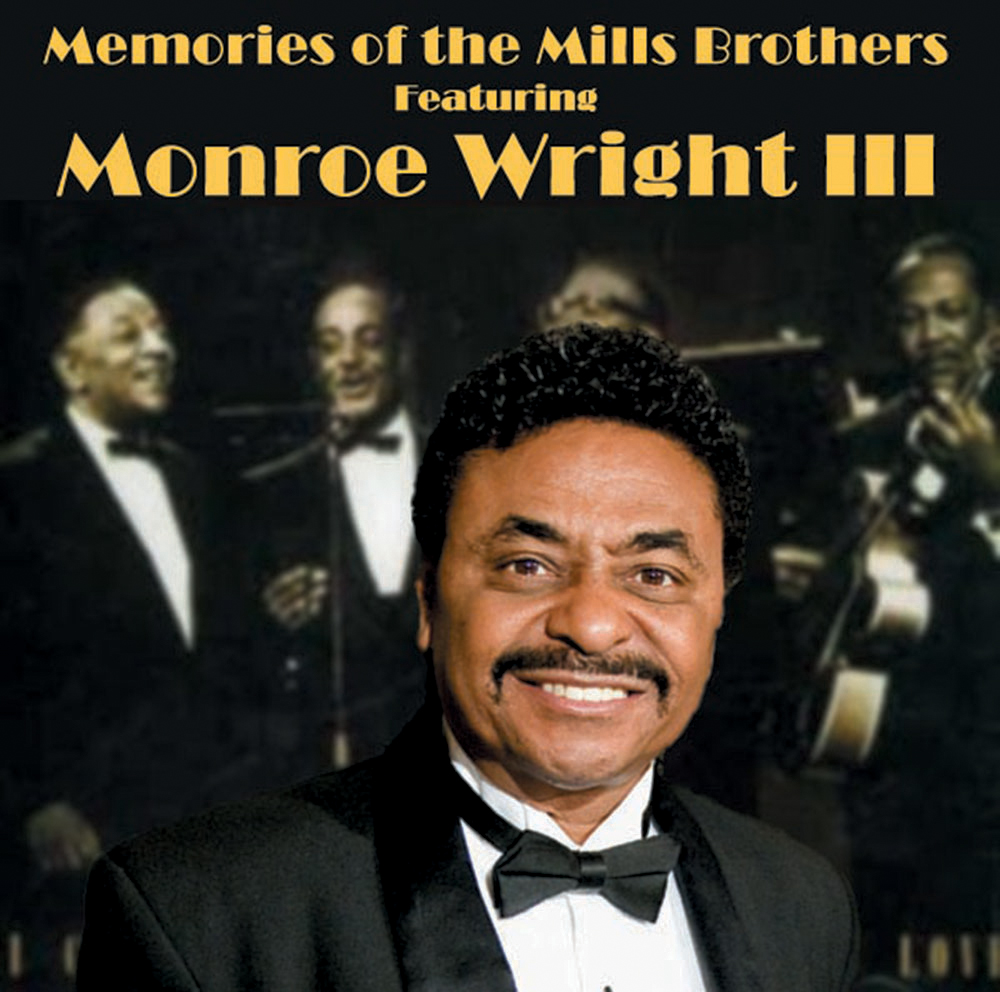 Saturday, Jan. 20, 2024
7:30 pm
Adults $30
Students $15
Featuring Monroe Wright III, one of the most popular entertainers in the Midwest. Monroe brings to the stage a superb, crowd-pleasing personality and charisma ina high quality Las Vegas style show.
His performance will take you down memory lane with songs such as "Up a Lazy River," "Glow Worm," and "You're Nobody Til Somebody Loves You."
Monroe's performances preserves the tradition, quality and showmanship of these Legendary performers.
Listen to Monroe Wright III sing The Mills Brothers!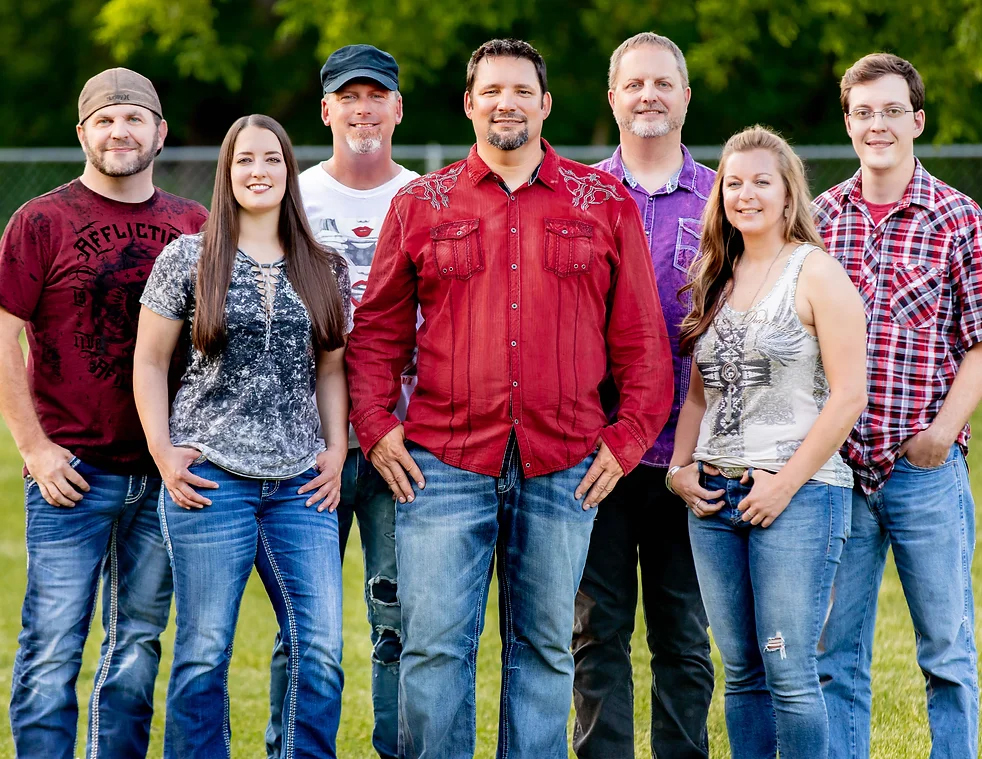 The Music of Bon Jovi & Journey
Saturday, Feb. 17, 2024
7:30 pm
Adults $30
Students $15
This central MN based band features multiple lead vocalists, background vocals and stellar instrumentation to boot! Formed by longtime music colleagues and friendships, this core group of musicians is taking the stage TOGETHER! You heard them last season with their Alabama and Foreigner Tributes. You loved them then, you'll love them again!
Making up the core of RAISED ON RADIO are Tom Uecker on lead vocals (formerly of Outside Recess), Mickey Ironi (Chaser, Beaner and the Big Chickens, Suicide Blonde, Midnight Highway, Karolus Band), Harvey Reichel (Pandemic, Diamondback), Angie Schultz (Chaser, Outside Recess), Jim Anderson (Diamondback), Joe Maruska (West Highway), Andrea Ihnken (Diamondback), and Jon Peterson (Platinum FM).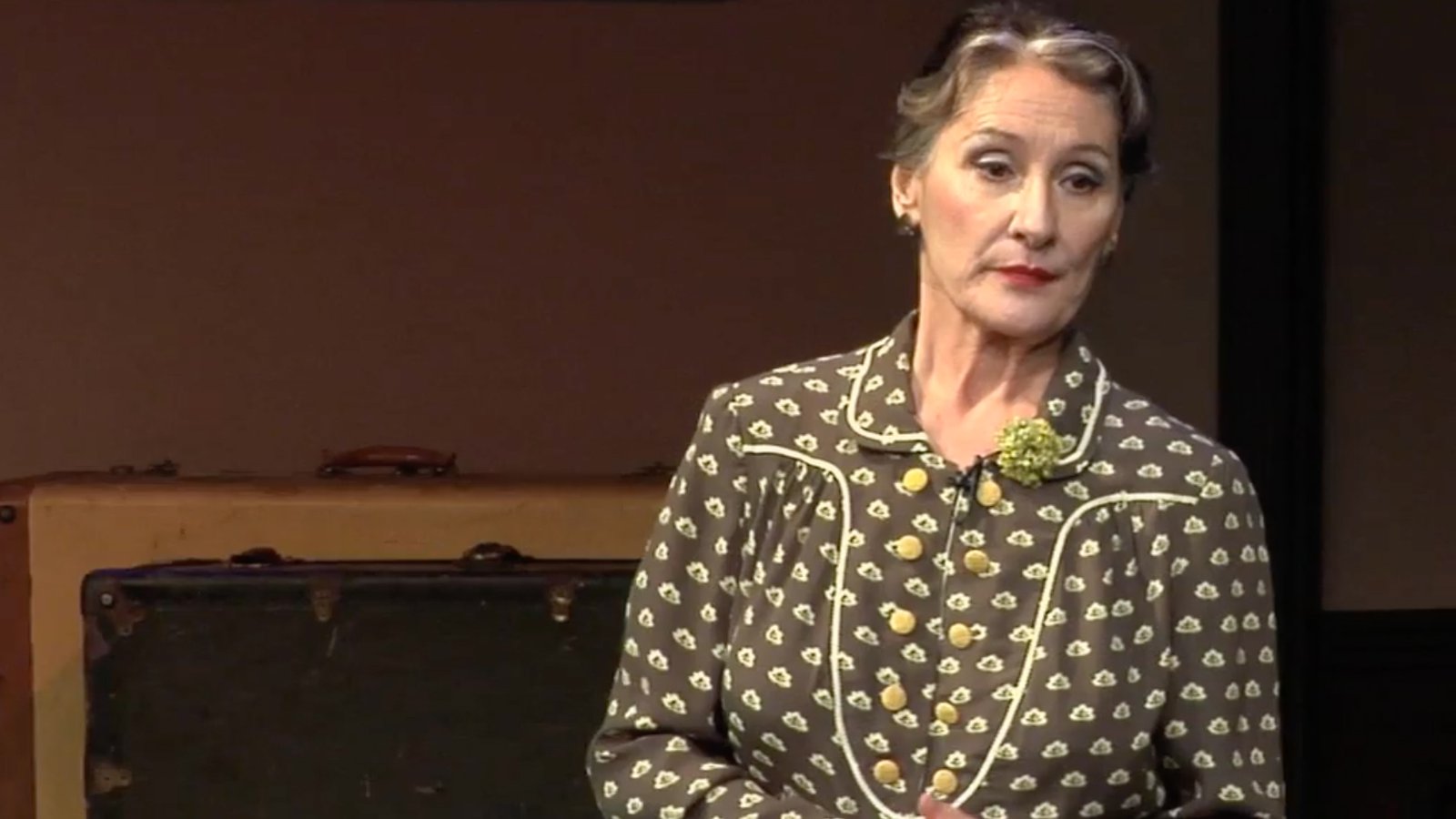 The Life and Times of A. Einstein
Saturday, Mar. 16, 2024
7:30 pm
Adults $30
Students $15
The year is 1934. Albert Einstein has fled Nazi Germany with his family and secretary, Ellen, and settled in Princeton, New Jersey. It is his birthday, March 14, and a group of reporters has gathered in his living room to interview him on this special occasion. He is late.
 Kres Mersky as Ellen, the proper and contained secretary, is stalling the reporters until he arrives. She fields questions, placates and humors them, while attempting to keep the chaotic household running smoothly.
 The Life and Times of A. Einstein is a hilarious and touching portrait of this Einstein "loyalist"; as well as a humanizing look into the "great thinker's" life, as seen through the people around him.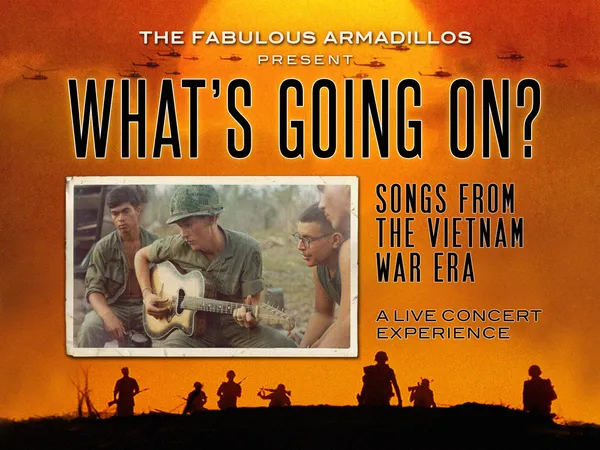 The Fabulous Armadillos!
Friday. Mar. 23, 2024
7:30 pm
Adults $30
Students $15
"What's Going On: Songs From The Vietnam War Era" is a moving concert experience that incorporates live music, live narration and video to provide the audience a multi-media deep dive into the 60's and early 70's and of course, the Vietnam War. Through song and imagery this concert examines the tumultuous time period, but concludes on a note of hope and inspiration for a better tomorrow. As one Vietnam Veteran narrates during the show, "When we think of our divisions today, they pale in comparison to how badly we were divided back then". A must-see Fabulous Armadillos production!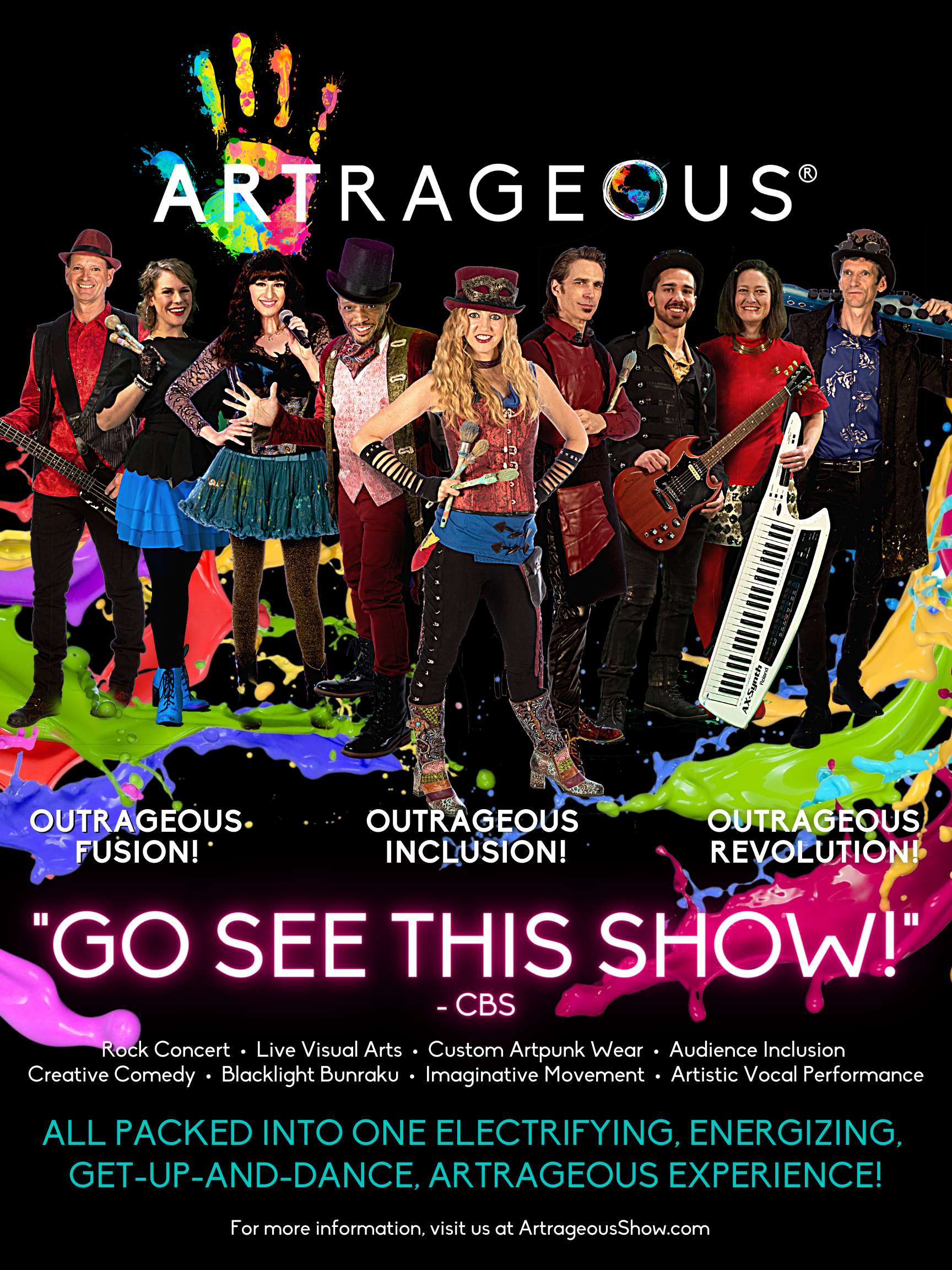 Friday, Apr. 12, 2024
7:30 pm
Adults $30
Students $15
Step into this outrageous adventure of arts: the ONLY show where you can witness the fusion of live art, rock concert, imaginative movement, vocal performance, comedy, blacklight Bunraku, Artpunk wear, and inclusion in one magical experience. Feel the anticipation to see if the artist will complete the painting in time and guess what is being created until the very last brushstroke.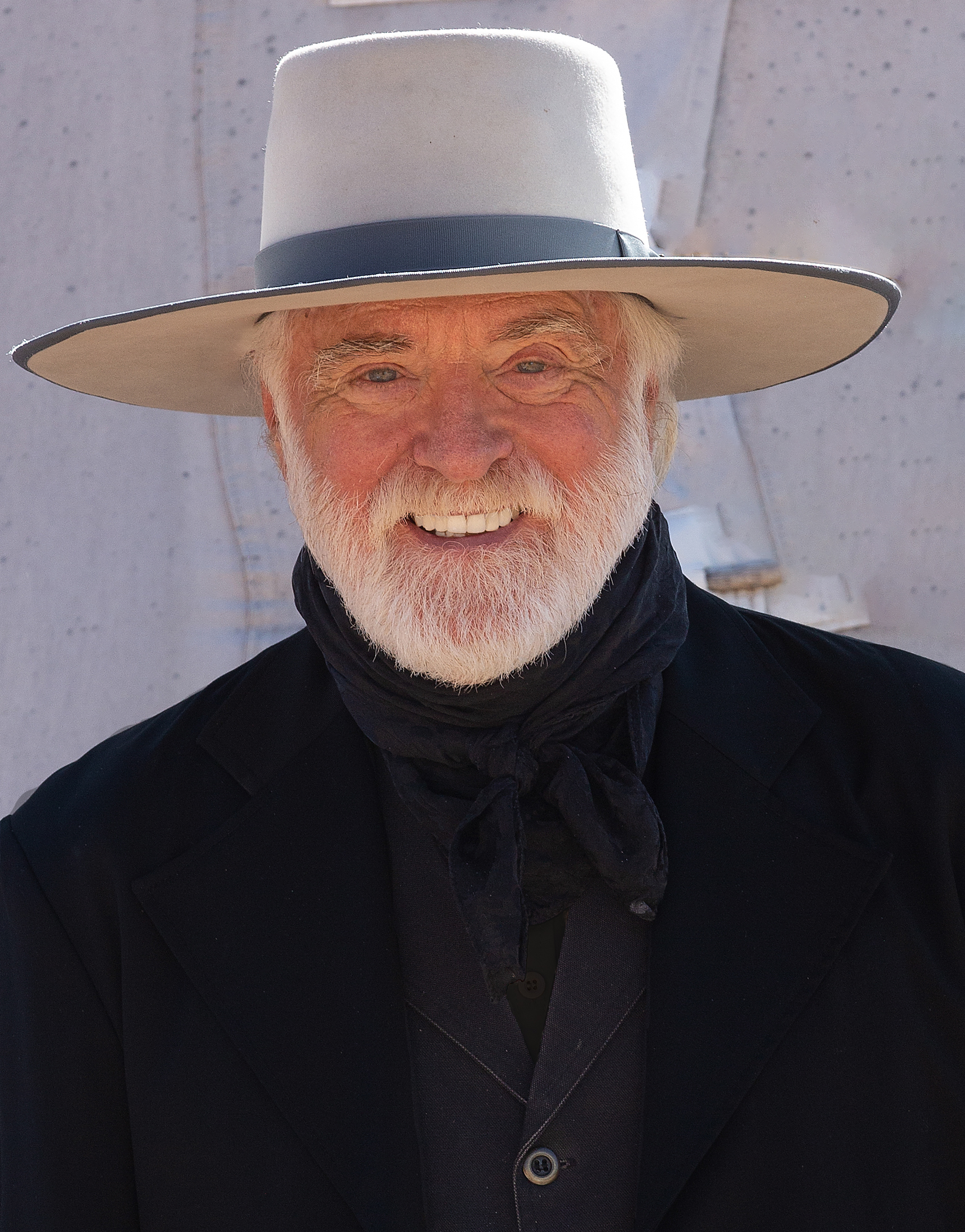 Michael Martin Murphey
Friday, May 3, 2024
7:30 pm
Adults $30
Students $15
Michael Martin Murphey's musical journey has taken many unpredictable paths over the past 50 years. Topping the Pop, Country, Western and Bluegrass charts, Murphey has never been one to rest on his laurels. To track his career path is to span the country itself, from coming of age in the Texas folk music scene, to Los Angeles to Colorado to Nashville and then back to his native Texas.
A loyal American son from Texas, Murphey is best known for his chart-topping hits "Wildfire," Carolina In The Pines," "What's Forever For," "Long Line of Love," "Geronimo's Cadillac", "Cowboy Logic," and many more across his 35 albums released to date.