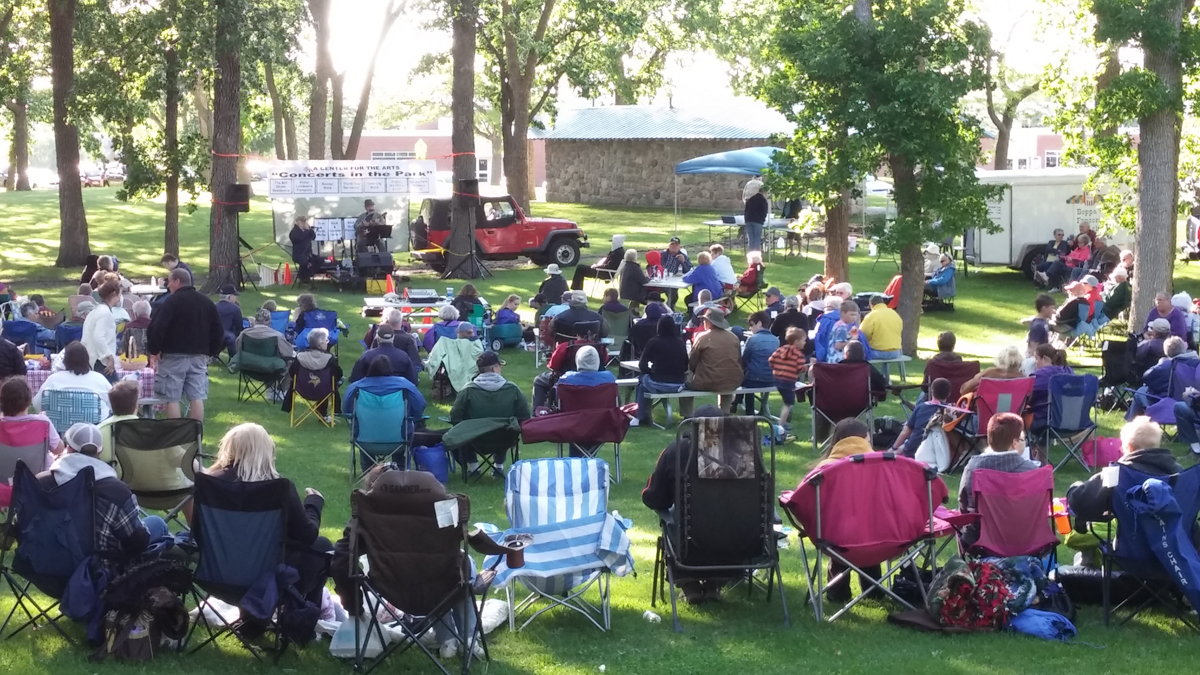 Our Concerts in the Park lineup is set for Summer 2019
Be sure to calendar all your favorites. Set aside Thursday nights this summer for one of the highlights of Summer in the Lakes area — A Center for the Arts presents Concerts in the Park!
Concerts are held in Roosevelt Park, unless otherwise noted. Roosevelt Park is located on Randolph Avenue just across the street from Fergus Falls High School (Kennedy Secondary School) in Fergus Falls.
We have four (count them… 4!!!) Concerts in the Street schedule for this summer. Please note those dates. We will be right on Lincoln Avenue in beautiful downtown Fergus Falls set up right in front of the Center. Please note the movie locations on those evenings as well. 
Concerts begin at 6:30 pm. Movies begin at 9:00pm.
Food vendors are available as noted. Please bring a lawn chair and/or blanket for your comfort while listening to the shows. Insect spray may also be appropriate and a light jacket in early and late season as the park does cool down once the sun sets. You are free to bring your own dinner, drinks, snacks, etc to the park to enjoy during the shows.
Concerts are provided at no charge by A Center for the Arts. At intermission, we "pass the bucket" to take up a collection that is used to fund next season's Concerts in the Park.
We hope you'll enjoy this season's lineup. See you at the show!