AC4TA Presents
Our 2020-2021 Center Series
With nine shows being presented in the 2020-2021 Center Series, this season is being hailed as one of our best ever. This subscription series is jam packed with a little something for everyone — Adult seating is $200. Students are $90. 
Reserve your tickets now and see all 9 shows for $200 (Adult) or $90 (Student) — that's more than $35 in savings over the individual show ticket prices, and you'll avoid the wait to get your tickets.   As always, subscription series purchasers from the current season receive first opportunity to purchase the same seats for our upcoming season. Current subscribers have until August 1, 2020 to secure their seats. At the time, the season will be available for sale online to the general public.
PICK 4 goes on sale August 1, 2020. Choose from any four shows. Each ticket is discounted $2 off the Adult ticket price when you purchase the Pick 4 package. 
Individual tickets for all shows will go on sale September 1, 2020.
Members of AC4TA have an exclusive opportunity to purchase individual tickets a week before the general public. Click here for more information regarding memberships at AC4TA.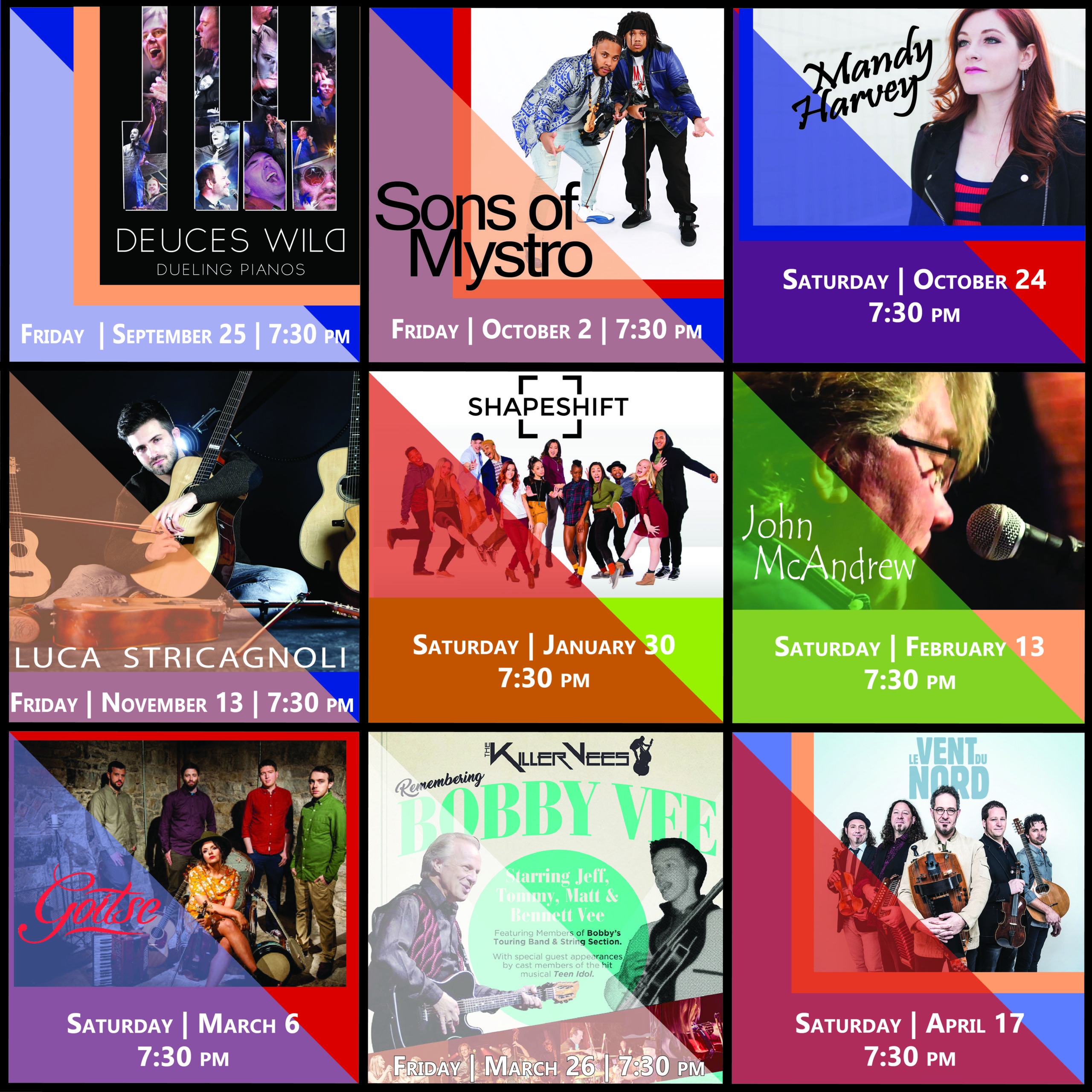 Contact the Center at 218-736-5453 for ticketing information.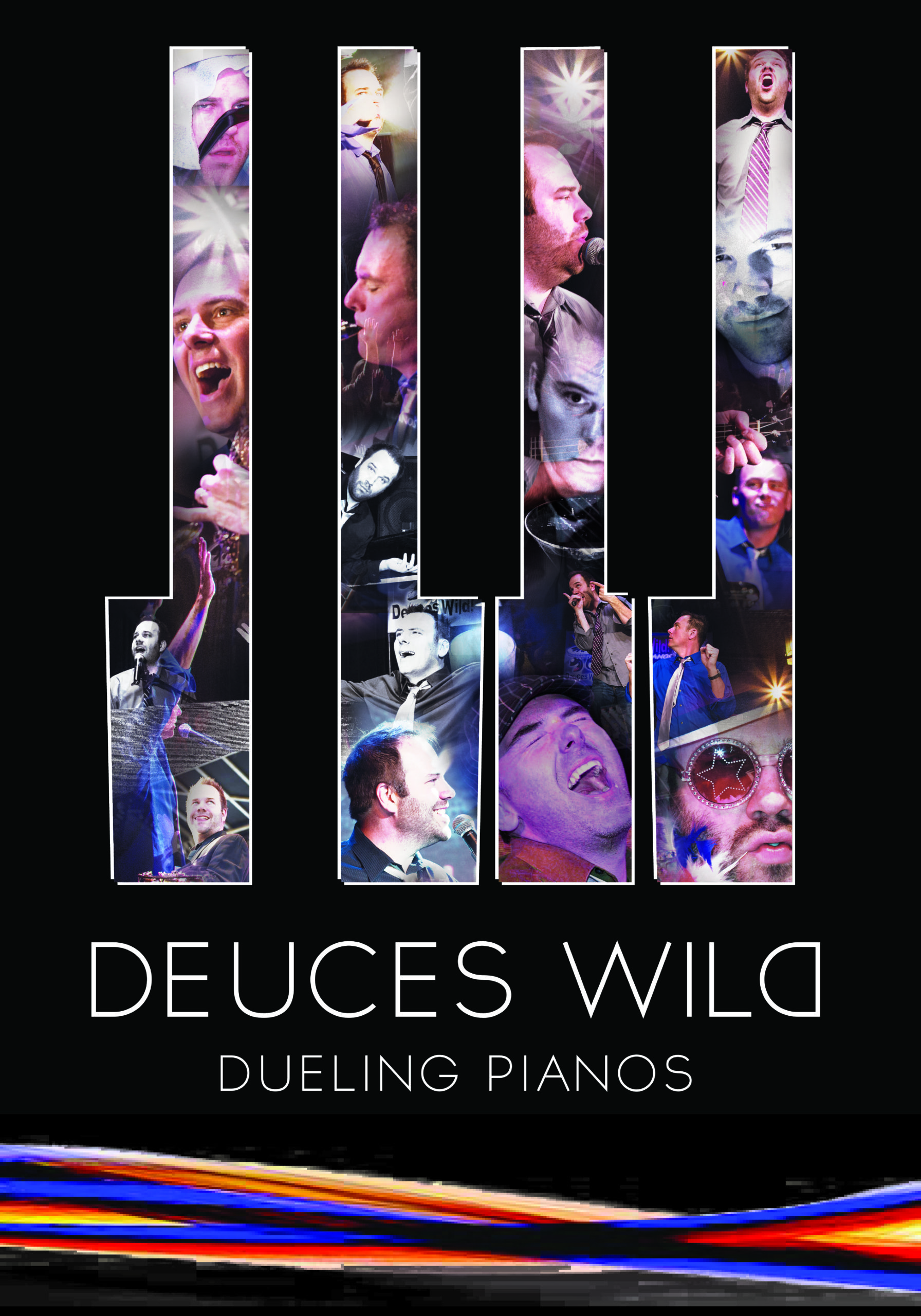 Friday, September 25
7:30 pm
Individual Tickets On Sale  July 1,2020
Adults $30
Students $10
Back by popular demand, Deuces Wild! Dueling Pianos fill theaters with loads of laughter and tons of interaction – making it the most unique, memorable and intimate theater experience you'll ever have! You'll be amazed by their full bodied range of music and genres, and entertained to no end by their performers who've been acting crazy together for over twelve years. Suitable for all ages, you're sure to have the time of your lives.
Check out Deuces Wild on You Tube for a sampling of their show.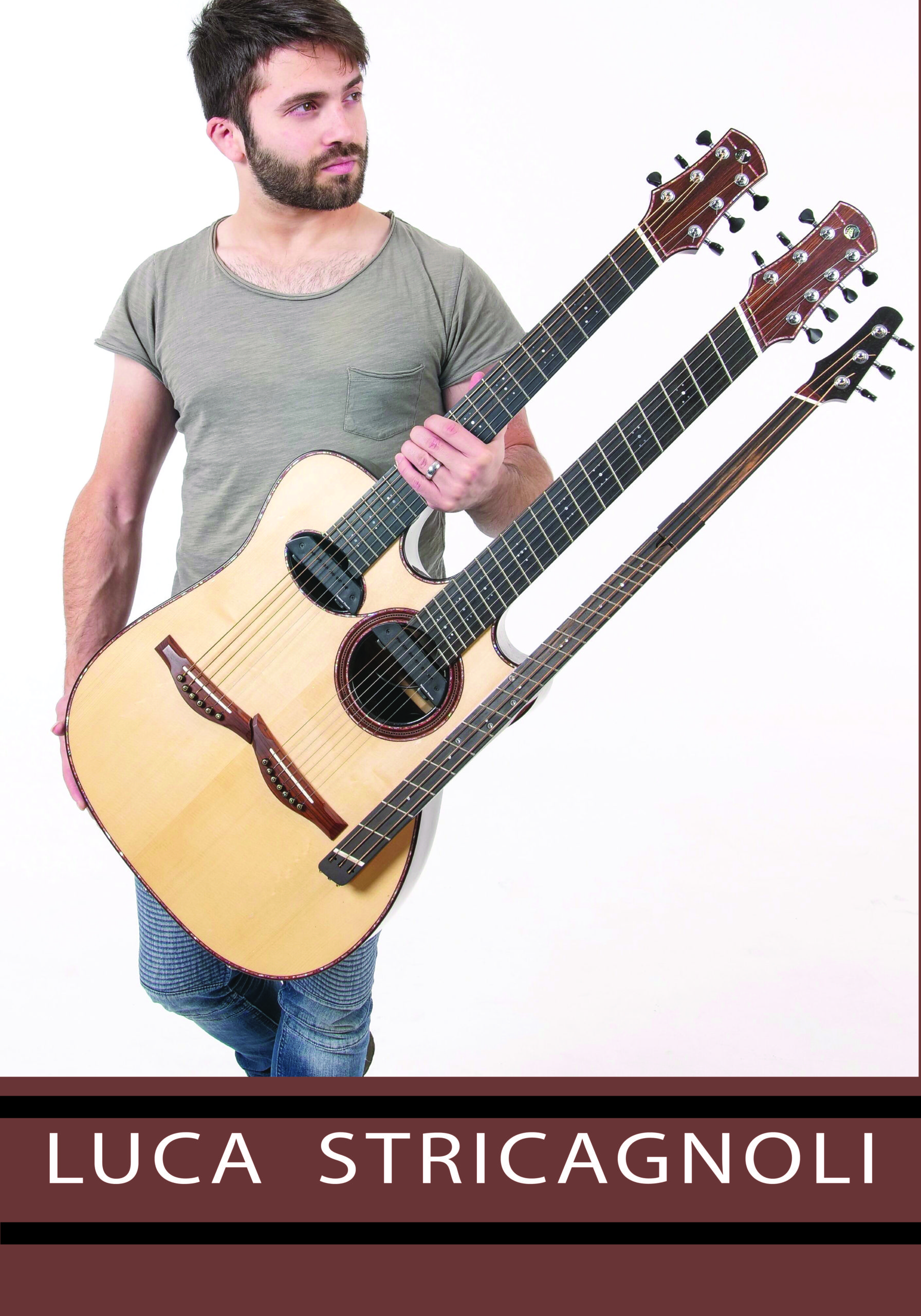 Friday, November 13
7:30 pm
Individual Tickets On Sale July 1, 2020
Adults $25
Students $10
Luca Stricagnoli, born and raised in Italy, is an acoustic guitarist known for his unique style and innovative playing techniques. His original approach to music has led him to a variety of successes from obtaining over 100 million views on his music videos to having the opportunity to perform all around the globe.  Using up to five guitars in the same piece, modified capos, and self-conceived stratagems, Luca continually leaves his audiences in awe and wondering what's next for the up-and-coming guitarist. In addition to his musical abilities, Luca brings an enthusiastic energy to the stage that attracts concert requests from every corner of the world. His music has been featured in countless magazines and TV channels and has grabbed the attention of world-famous artists such as the bands "Red Hot Chili Peppers" and "Walk Off The Earth".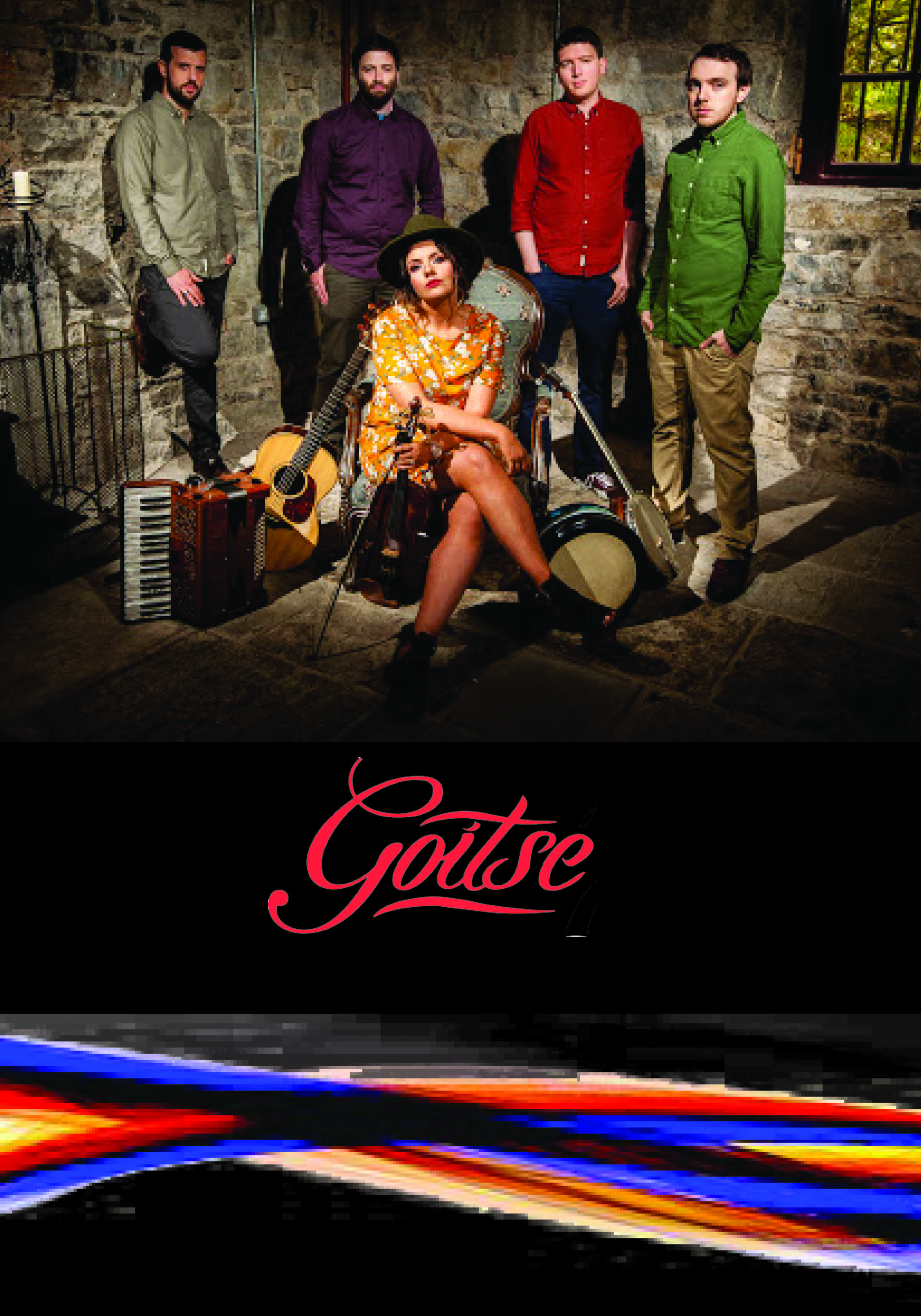 Saturday, March 6
7:30 pm
Individual Tickets On Sale July 1, 2020
Adults $25
Students $10
The popular and multi-award-winning quintet Goitse (pronounced "Go-witcha") was forged in the white-hot creative crucible of Limerick's Irish World Academy. Named Live Ireland's "Traditional Group of the Year", Chicago Irish American News' "Group of the Year", as well as winning the prestigious "Freiburger International Leiter 2016" award in Germany, Goitse have become a leader of the new generation of traditional Irish ensembles.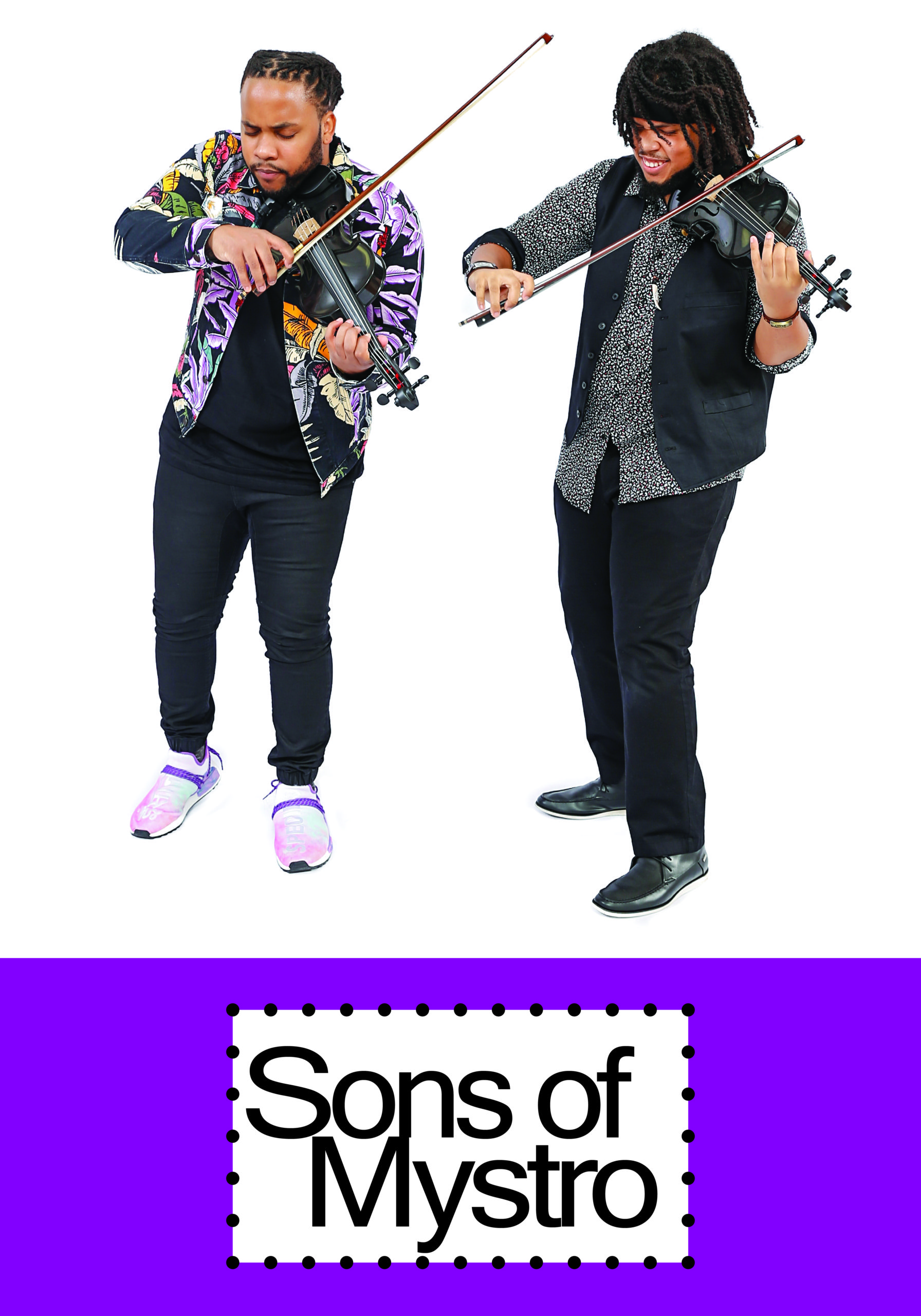 Friday, October 2
7:30 pm
Individual Tickets On Sale July 1 2020
Adults $25
Students $10
Born in South Florida to a Jamaican father and Barbadian mother, Malcolm, 23, and his 20-year old brother Umoja learned to play violin through South Florida's public school system, and attended Dillard High School for the Performing Arts. Together, these brothers are Sons of Mystro. They use their violins to interpret reggae classics, American pop songs and their own creations accompanied by a DJ & a drummer. They are winners of the Emerging Artist under 21yrs Old award at IRAWMA (International Reggae and World Music Awards). Their debut recording, "Reggae Strings" is available now wherever music is streamed or sold Mentored by Black Violin, these artists' stars are on the rise.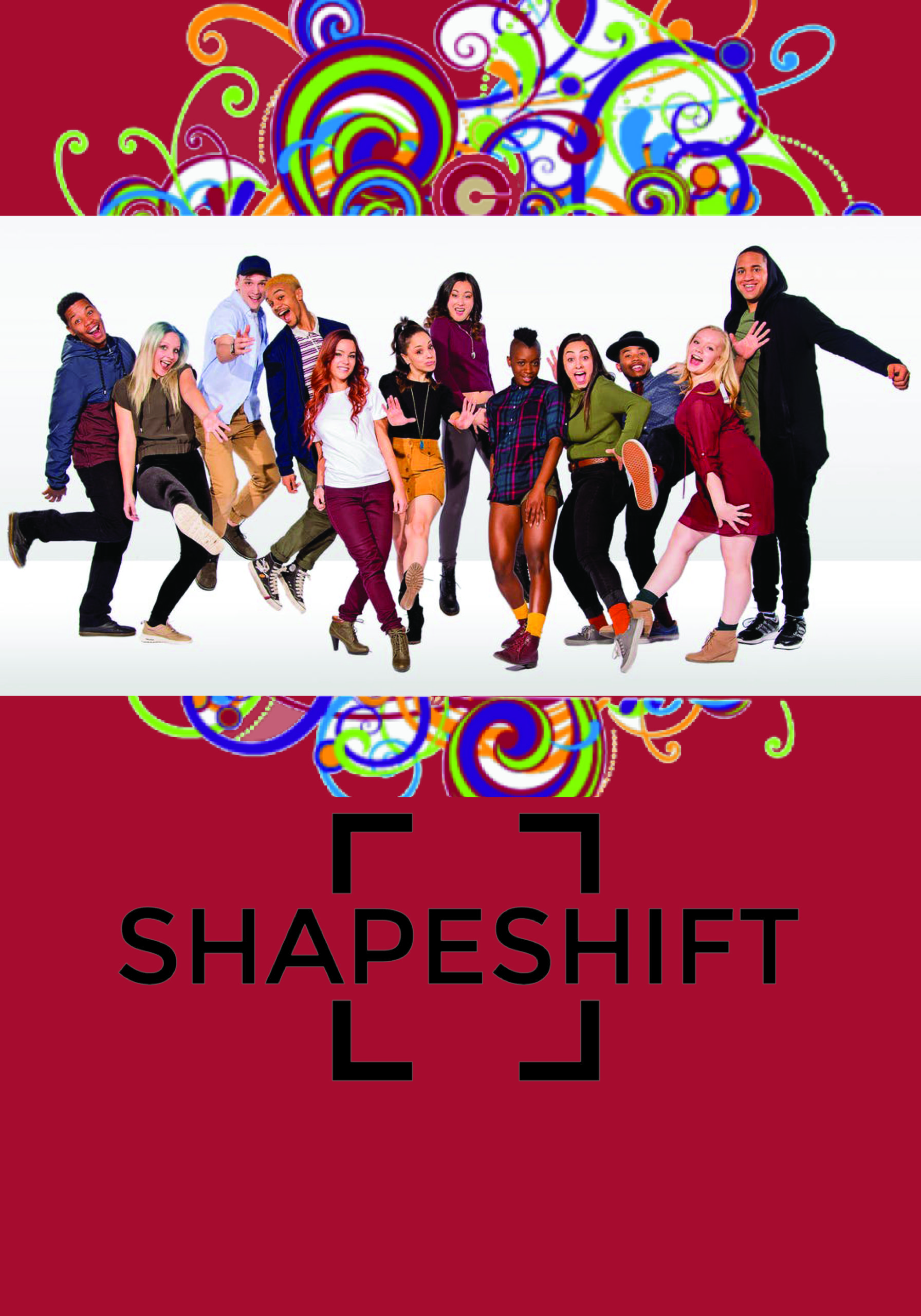 Saturday, January 30
7:30 pm
 Individual Tickets On Sale July 1, 2020
Adults $25
Students $10
Minneapolis based SHAPESHIFT is a hip-hop/contemporary storytelling dance company that uses a fusion of dance styles to create powerful theatrical productions tackling issues of social justice, loss, love and human emotions.
SHAPESHIFT, a multicultural dance collective, whose founder performed with Prince's band 3rdEyeGirl and which has danced in front of 20,000 strong at Xcel Energy Center, was created on the fly. Six years ago, Creative Director, Ashley Selmer and a collective of then 9 dancers, joined together to create a one time show for their generation – something fresh and innovative that would feature all types of dancers from various socio-economic backgrounds, trained in dance styles from hip-hop, contemporary, to modern and Ballet.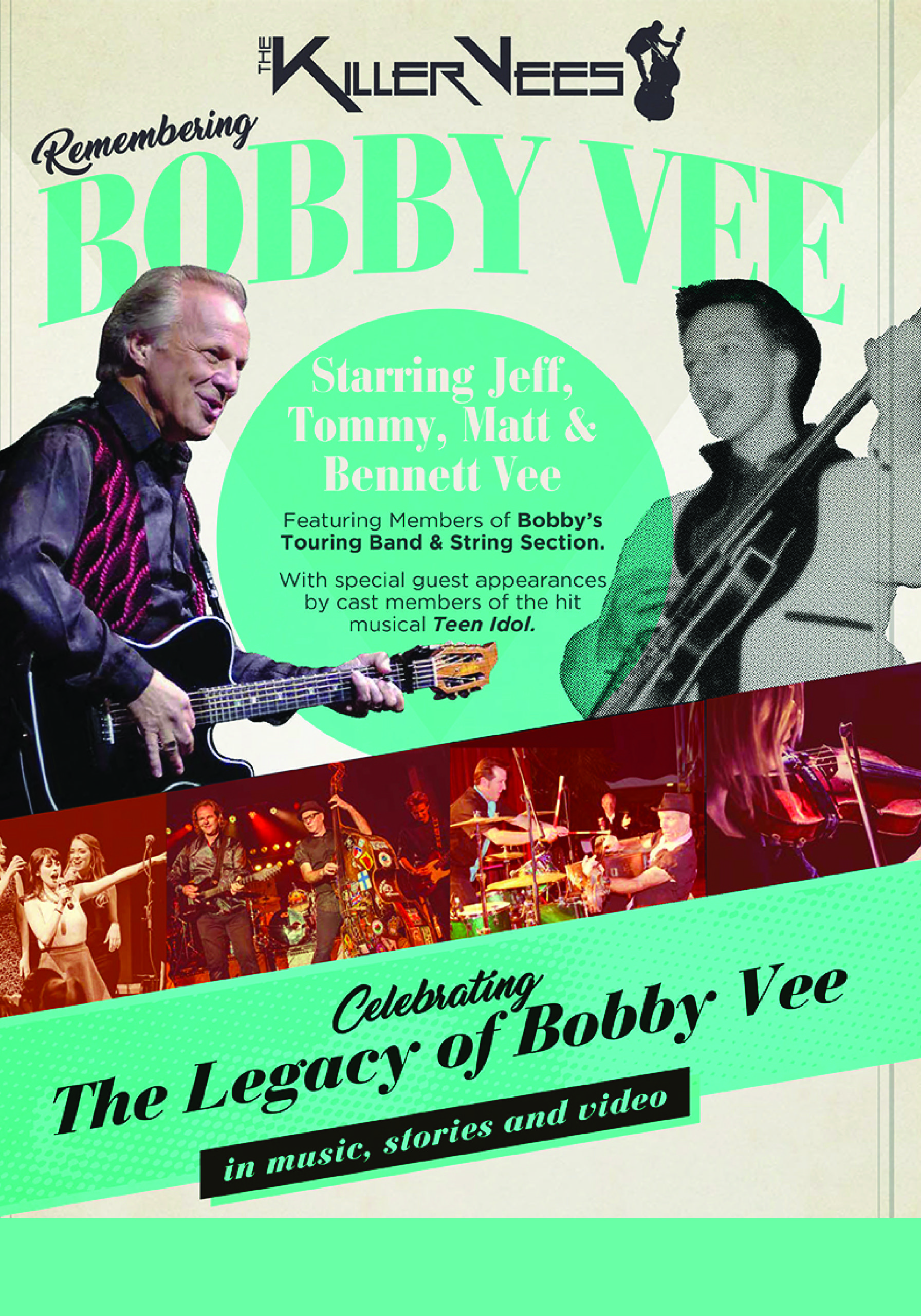 Friday. March 26, 2021
7:30 pm
Individual Tickets On Sale July 1, 2020
Adults $25
Students $10
Enjoy an authentic and joy-filled ride through the music and life of the Midwest's own Bobby Vee performed by his sons Tommy and Jeff, nephew Matt and grandson Bennett Vee. Featuring classic songs such as "Take Care of My Baby", "Rubber Ball", "Come Back When You Grow Up Girl", "The Night Has a Thousand Eyes", "Devil or Angel", and many more!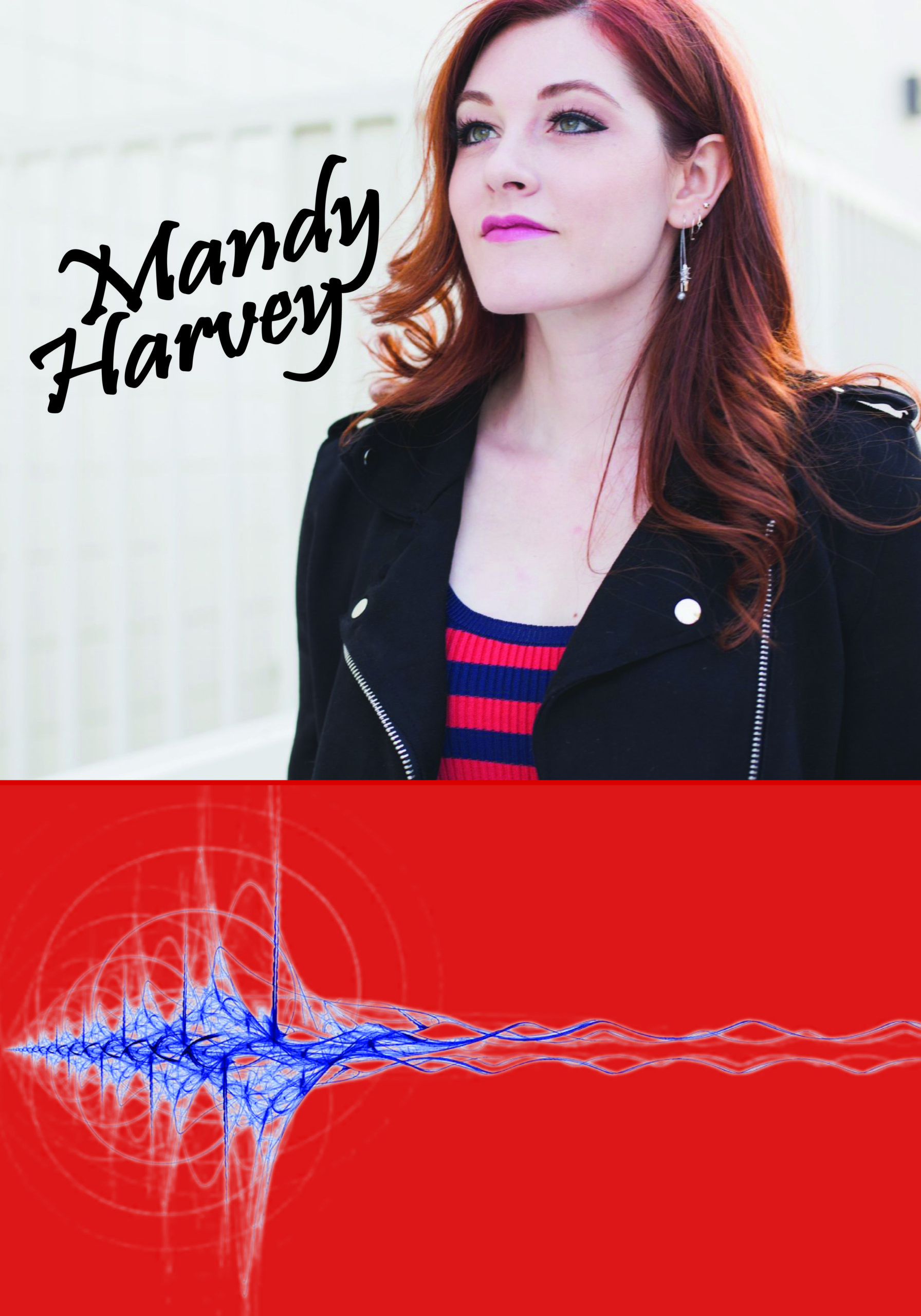 Saturday, October 24
7:30 pm
Individual Tickets On Sale July 1, 2020
Adults $30
Students $10
Mandy Harvey is an award-winning singer, songwriter, and inspirational speaker who lost her residual hearing at the age of nineteen. Mandy tours the world performing her original music and presenting her inspirational story of never giving up and continuing to try – she calls these messages Wisdom For Life.
An AMERICA'S GOT TALENT GOLDEN BUZZER WINNER, Mandy brings her inspirational story and message along with her musical talents.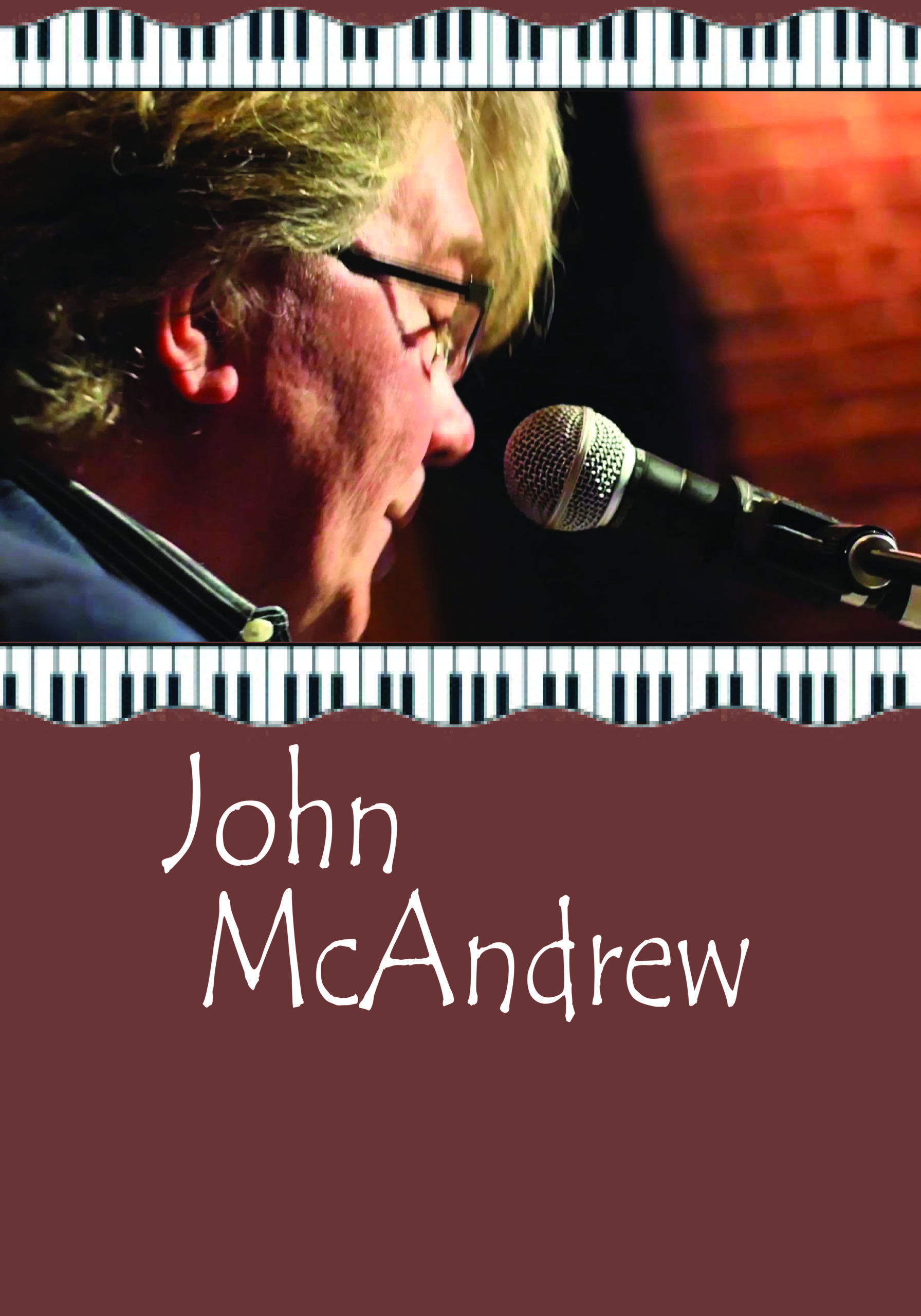 Saturday, February 13
7:30 pm
Individual Tickets On Sale July 1, 2020
Adults $25
Students $10
John McAndrew is a storyteller and it can truly be said that it is his passion for telling a tale that is attracting the
attention of adult contemporary listeners and blues/pop fans. Described as a Paul Simon with a smidgen of Harry Chapin and a drop of Jimmy Webb his music is uplifting, inspiring and is captivating audiences across the United States.
Saturday, April 17, 2021
7:30 pm
Individual Tickets On Sale July 1, 2020
Adults $25
Students $10
The award winning and highly acclaimed band Le Vent du Nord is a leading force in Quebec's progressive francophone folk movement. The group's vast repertoire draws from both traditional sources and original compositions, while enhancing it's hard-driving soulful music (rooted in the Celtic diaspora) with a broad range of global influences. Featuring button accordion, guitar and fiddle, the band's sound is defined by the hurdy-gurdy, which adds an earthy, rough-hewn flavor to even the most buoyant dance tunes." — Boston Herald