AC4TA Presents
Our 2019-2020 Center Series
With eight shows being presented in the 2019-2020 Center Series, this season is being hailed as one of our best ever. Our 2019-2020 subscription series is jam packed with a little something for everyone — Adult seating is $180. Students are $80. 
This season we are offering a bonus show for only $20 extra per seat when you purchase the subscription series. Our 2019-2020 bonus show is the ever-popular Shaun Johnson. 
Reserve your tickets now and see all 8 shows for $180 (Adult) or $80 (Student) — that's more than $50 in savings over the individual show ticket prices, and you'll avoid the wait to get your tickets.   As always, subscription series purchasers from the current season receive first opportunity to purchase the same seats for our upcoming season.
PICK 4 goes on sale June 1, 2019. Choose from any four shows (except Bonus Show – Shaun Johnson). Each ticket is discounted $2 off the Adult ticket price when you purchase the Pick 4 package. 
Individual tickets for all shows will go on sale July 1, 2019.
Members of AC4TA have an exclusive opportunity to purchase individual tickets a week before the general public. Click here for more information regarding memberships at AC4TA.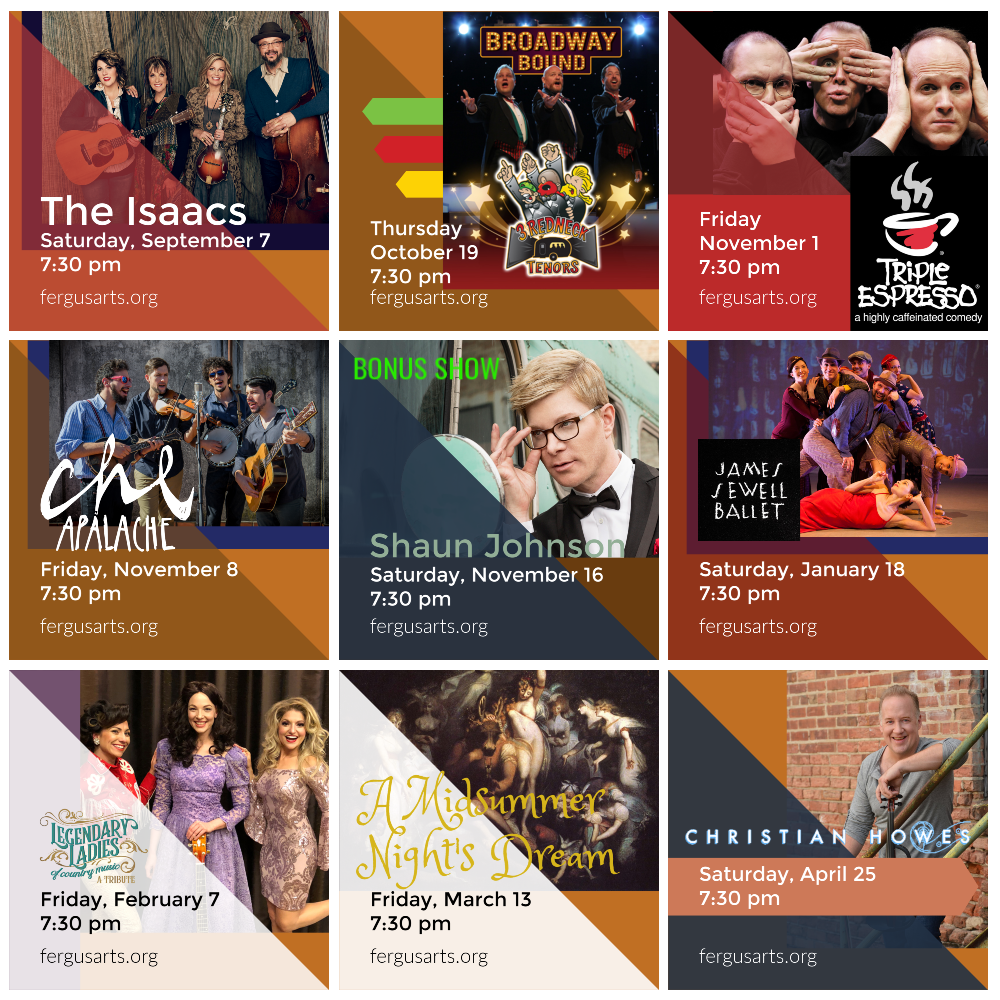 Contact the Center at 218-736-5453 for ticketing information.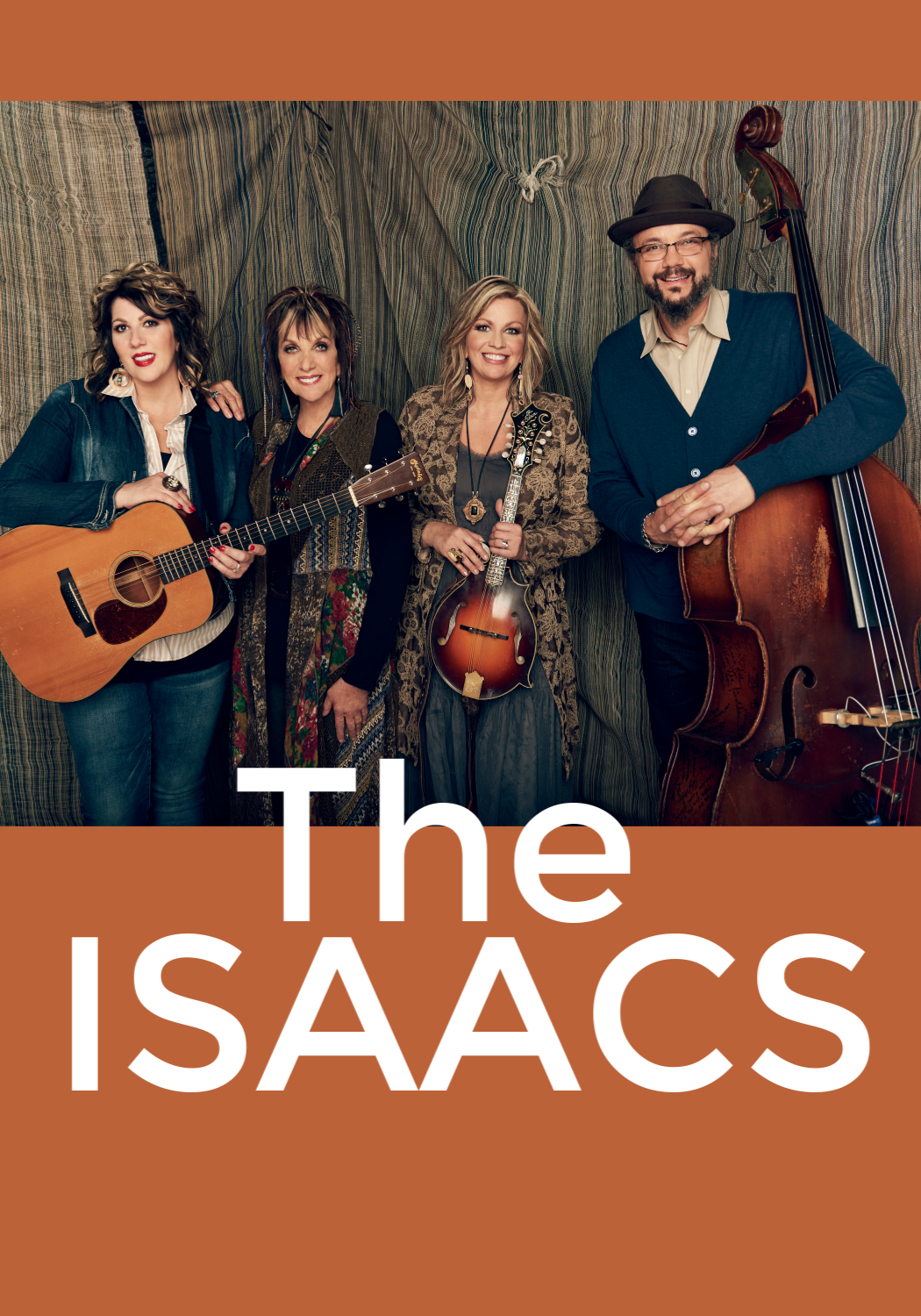 Saturday, September 7
7:30 pm
The Isaacs perform frequently at the Grand Ole Opry,  are active members on the Gaither Homecoming Videos and Concert Series, and travel internationally throughout the year to South Africa, Norway, Holland, Scotland, Ireland ,Israel, Canada and many more. They have been nominated at and performed on the Dove Awards, IBMA (International Bluegrass Music Association) and  NQC (National Quartet Convention) Awards, the ICMA Awards (Inspirational Christian Country).  The Isaacs have won over 7 Doves in various categories and have had several Grammy nominations in their career.
Individual Tickets On Sale  July 1,2019
Adults $35
Students $10
Check out The Isaacs on You Tube for a sampling of their show.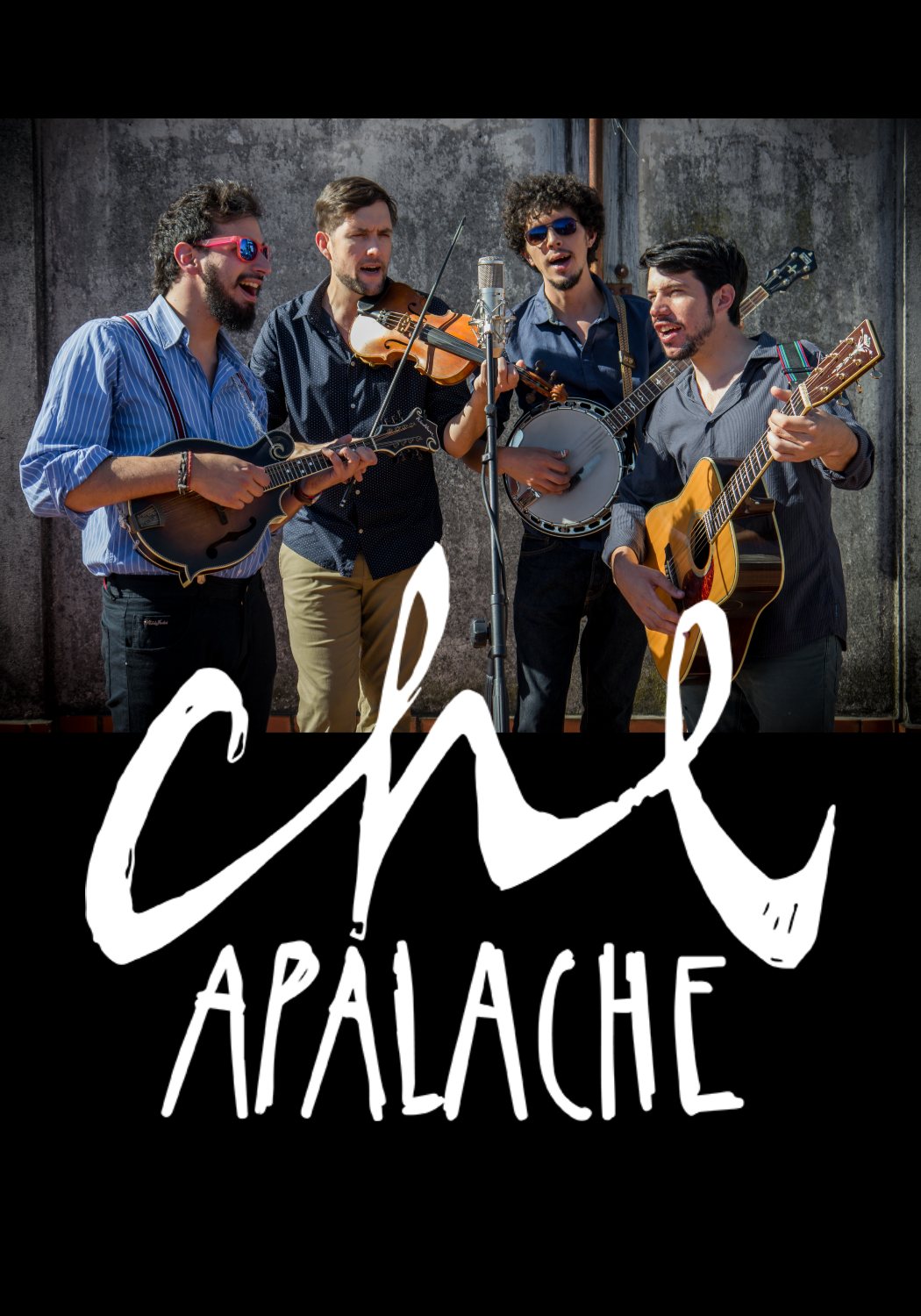 Friday, November 8
7:30 pm
Che Apalache is a four-man string band based in Buenos Aires with members from Argentina, Mexico and the United States. The group's founder is Joe Troop (fiddle), a North Carolinian multi-instrumentalist, singer-songwriter and composer who moved to Argentina in 2010. While patiently carving out a niche in the local music scene, Joe taught bluegrass and old-time music for a living. That's how he met Pau Barjau (banjo), Franco Martino (guitar) and Martin Bobrik (mandolin), his most dedicated students. They quickly became picking buddies and in 2013 decided to hit the stage.
Che Apalache began as a bluegrass band, but eventually incorporated Latin American styles into their repetoire. Combining instrumental prowess with tight vocal harmonies, they have created an authentic blend of genres to reflect the nature of their lives. Evoking images from Appalachia to the Andes, their debut album, "Latingrass," is a testament to a powerful cultural and musical exchange.
Individual Tickets On Sale July 1, 2019
Adults $25
Students $10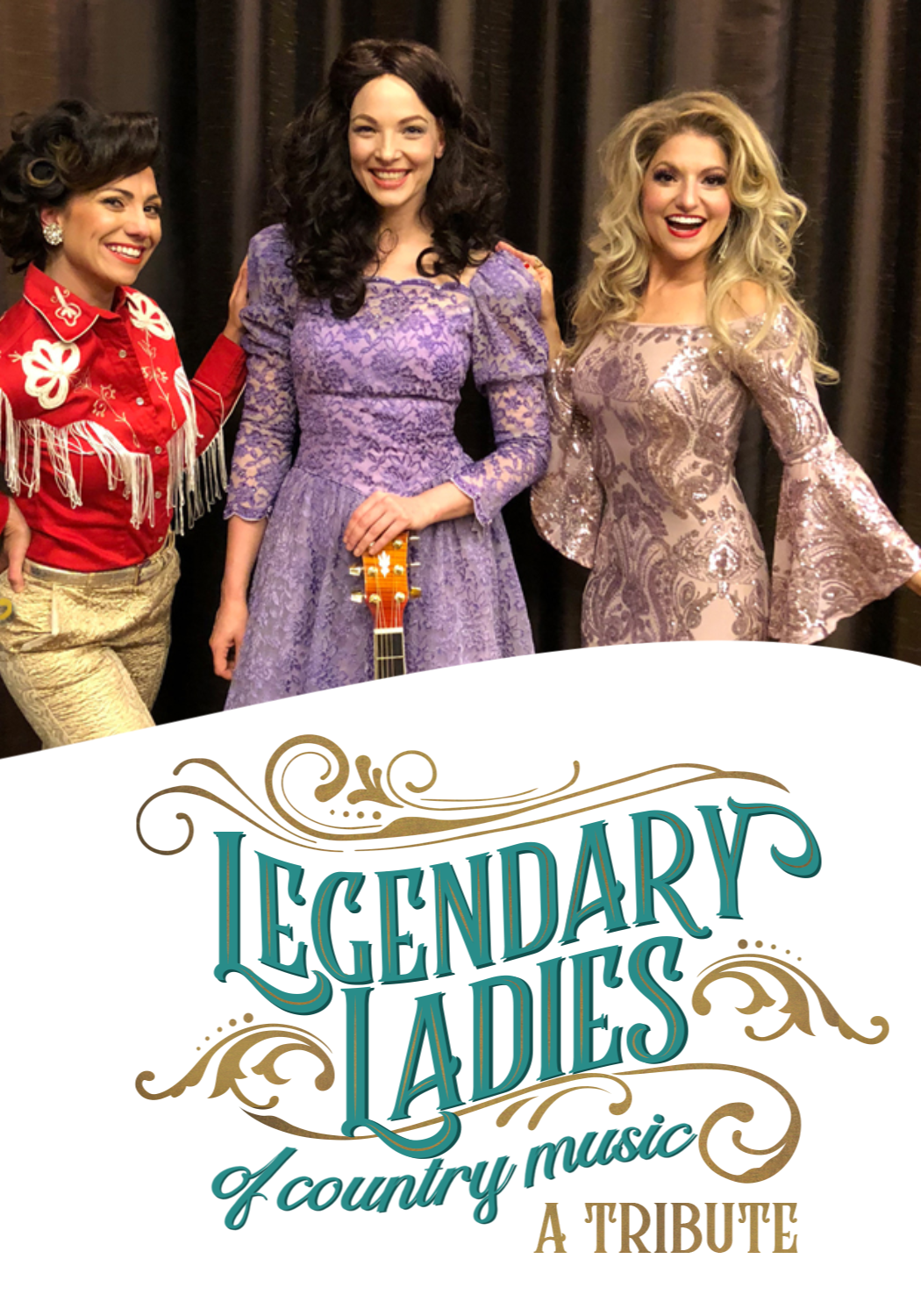 Friday, February 7, 2020
7:30 pm
Come celebrate the music and memories of Dolly, Patsy, Loretta, spanning three decades of the iconic songs of country music's all-time legends Patsy Cline, Loretta Lynn and Dolly Parton.
Join us for an unforgettable evening of live music featuring their number one hits, including I Will Always Love You, Jolene, Walking After Midnight, I Fall to Pieces, Coal Miner's Daughter, Blue Kentucky Girl and many more legendary favorites! Dolly, Patsy, Loretta – The Legendary Ladies of Country Music features actresses seen in the Vegas productions of Phantom of the Opera, Million Dollar Quartet, BAZ, and Jersey Boys, and backed by the best musicians Nashville has to offer!
Individual Tickets On Sale July 1, 2019
Adults $30
Students $10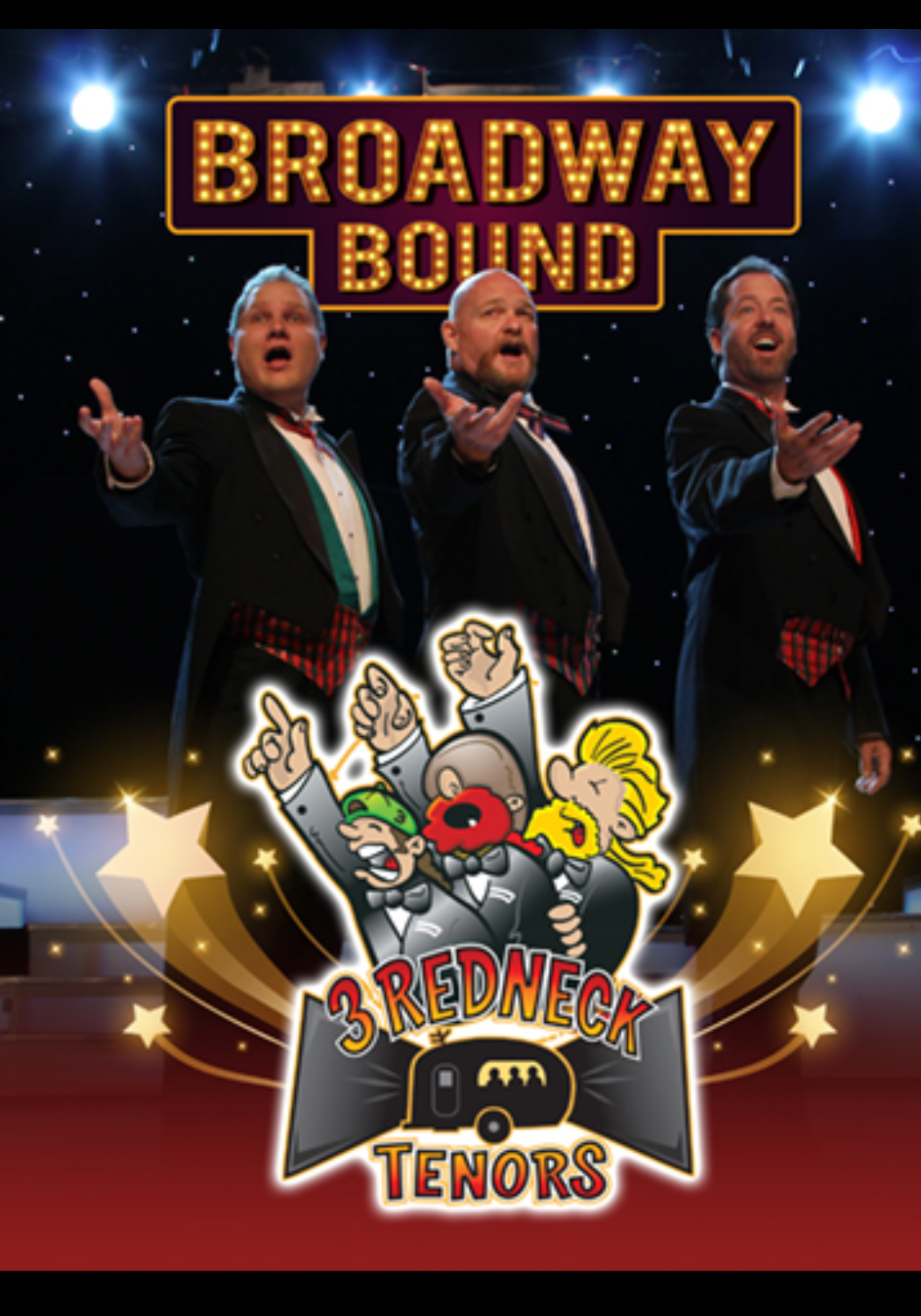 Thursday, October 19
7:30 pm
The 3 Redneck Tenors are a new breed in the "tenor genre" – their musical comedy featuring classically trained veteran artists is like Duck Dynasty goes to Carnegie Hall – down home laughs with big city music! It has been said that if Larry the Cable Guy, Il Divo, and Mrs. Doubtfire had a baby, that child would be The 3 Redneck Tenors.
Written by opera-veteran Matthew Lord with music arranged by award-winning composer Craig Bohmler, and starring Mr. Lord, Blake Davidson, and Jonathan Fruge, The 3 Redneck Tenors were top finalists on "America's Got Talent" and have been thrilling audiences since 2006. These boys have seen it all, sing it all, and make us laugh 'till we double over, reminding us that in life, it's not just the destination, it's the journey.
Get ready for one side splitting ride as we go on an excursion only the 3 Redneck Tenors could have had… delighting audiences with their vocal prowess and a smorgasbord of songs and music ranging from Gospel, to Country, to Broadway, Pop, and Classical.
Individual Tickets On Sale July 1 2019
Adults $25
Students $10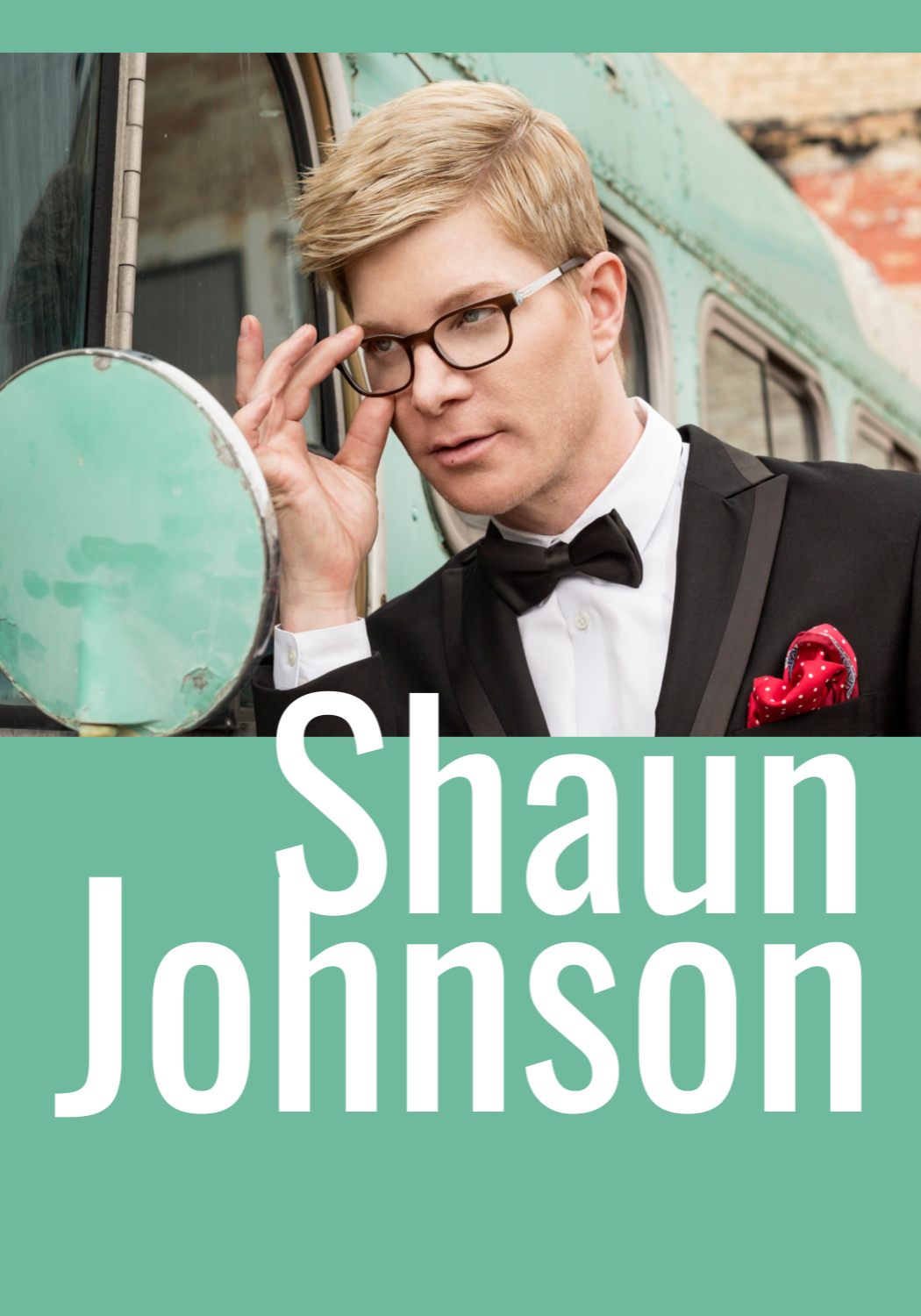 BONUS SHOW!
Saturday, November 16
7:30 pm
The Shaun Johnson Big Band Experience is a rare newcomer to traditional pop…fusing a big band spirit with an inventive edge…at once more risky than Buble, more modern than Sinatra. Shaun, an Emmy award-winning crooner (and lead singer of the internationally known vocal group, Tonic Sol-fa) indelibly stamps vocal jazz and swing with a contemporary punch – to the delight of both traditionalists and newcomers – emerging as an original voice in the continuing tradition of the American singer.
Individual Tickets On Sale July 1, 2019
Adults $30
Students $15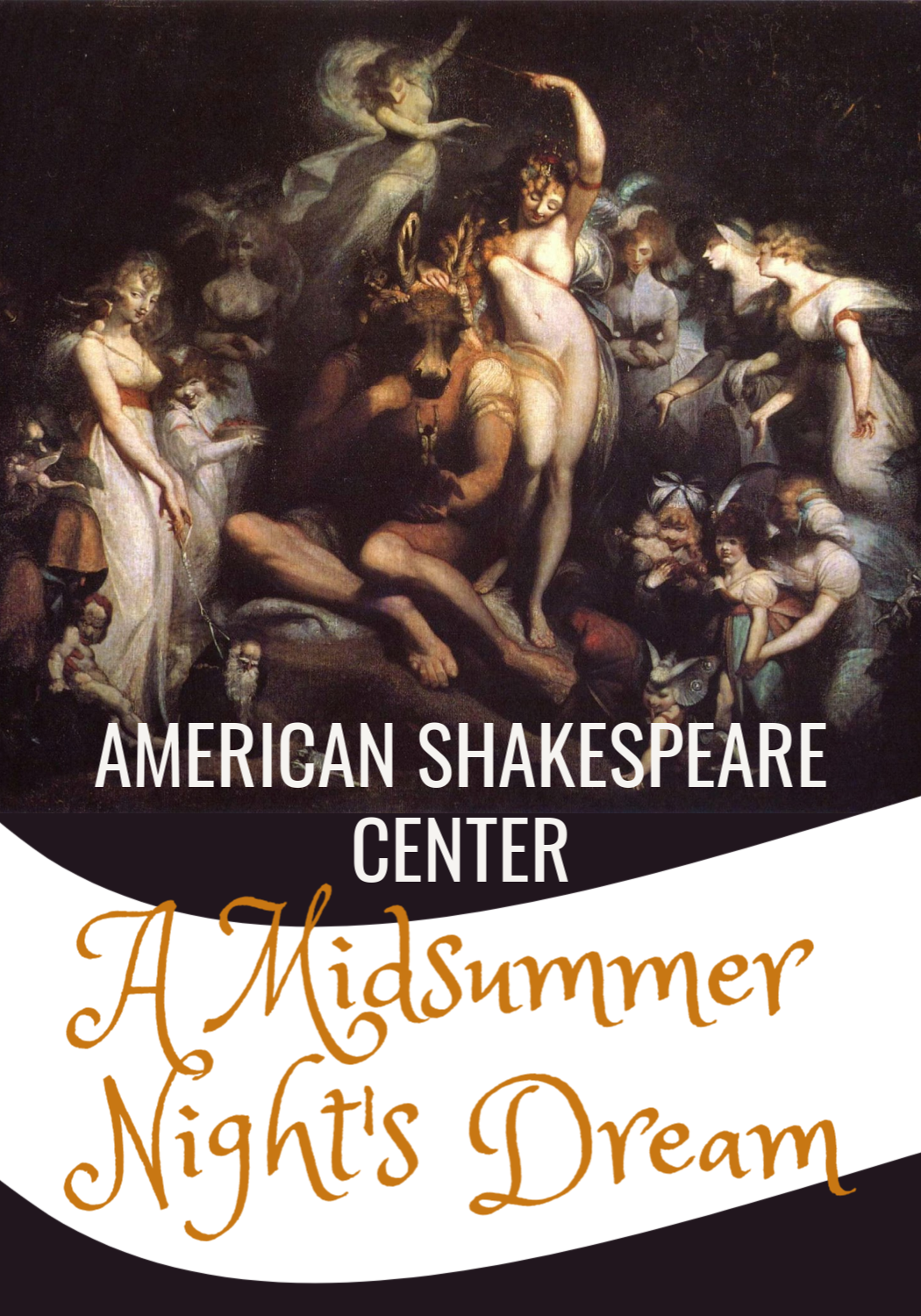 Friday. March 13, 2020
7:30 pm
Direct from the Blackfriars Playhouse, the American Shakespeare Center on Tour delivers seriously fun Shakespeare to audiences at performing arts centers, universities, and selective high schools throughout the U.S. Since 1988, ASC on Tour has entertained audiences each year by offering three plays performed in repertory by the same troupe of actors.
From single-day events to week-long interactive residencies, ASC on Tour has earned its reputation as one of America's most respected touring theatre groups. A Midsummer Night's Dream is a comedy written by William Shakespeare in 1595/96. It portrays the events surrounding the marriage of Theseus, the Duke of Athens, to Hippolyta (the former queen of the Amazons). These include the adventures of four young Athenian lovers and a group of six amateur actors (the mechanicals) who are controlled and manipulated by the fairies who inhabit the forest in which most of the play is set.
The play is one of Shakespeare's most popular works for the stage and is widely performed across the world.
Individual Tickets On Sale July 1, 2019
Adults $25
Students $10
See a preview of the American Shakespeare Center's Production of A Midsummer Night's Dream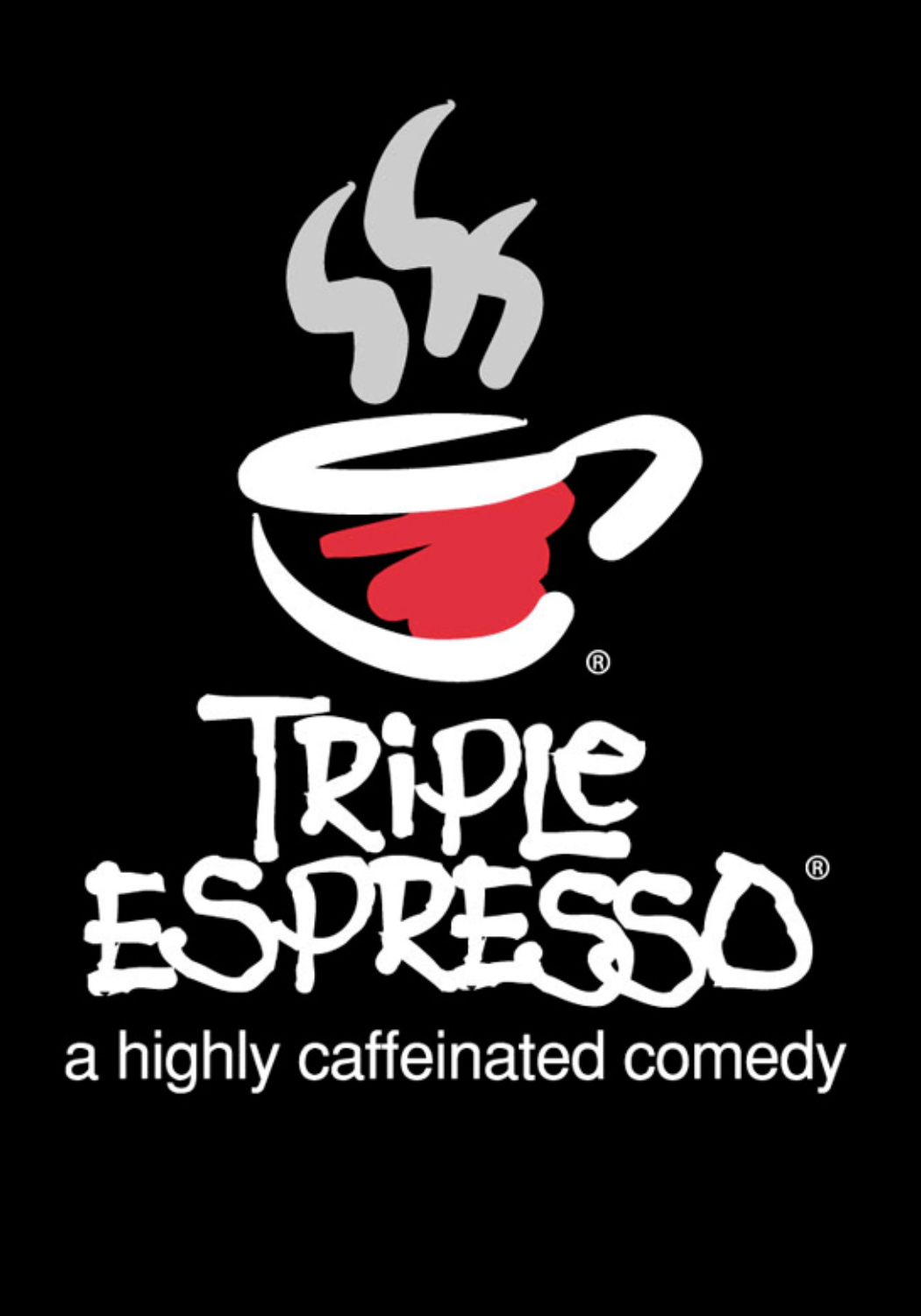 Friday, November 1
7:30 pm
Triple Espresso – a highly caffeinated comedy tells the story of three guys whose bid for showbiz fame and fortune ended in 4-minutes of magnificent failure on national television.
Hugh Butternut, Buzz Maxwell, and Bobby Bean tell their rags-to-rags story earnestly, with hysterical results. Butternut is a musician, a vulnerable soul with a lounge lizard smile; Maxwell is an uncertain magician with an attitude; and Bean is an irrepressible, all-over-the-map entertainer with big dreams. The laughter is infectious and the comedy appeals to everyone from first graders to college students to baby-boomers to grandparents.
Early in 1995, Bill Arnold, Michael Pearce Donley, and Bob Stromberg, three successful solo performers who admired each other's work, gathered over coffee, never knowing the full impact the caffeinated brew would have on their future. They decided to write something they could perform as a trio. Something fun, something unusual, something that would make people laugh so hard they'd snort and embarrass themselves!
Individual Tickets On Sale July 1, 2019
Adults $25
Students $10
Check out this video for a sample of their infectious comedy.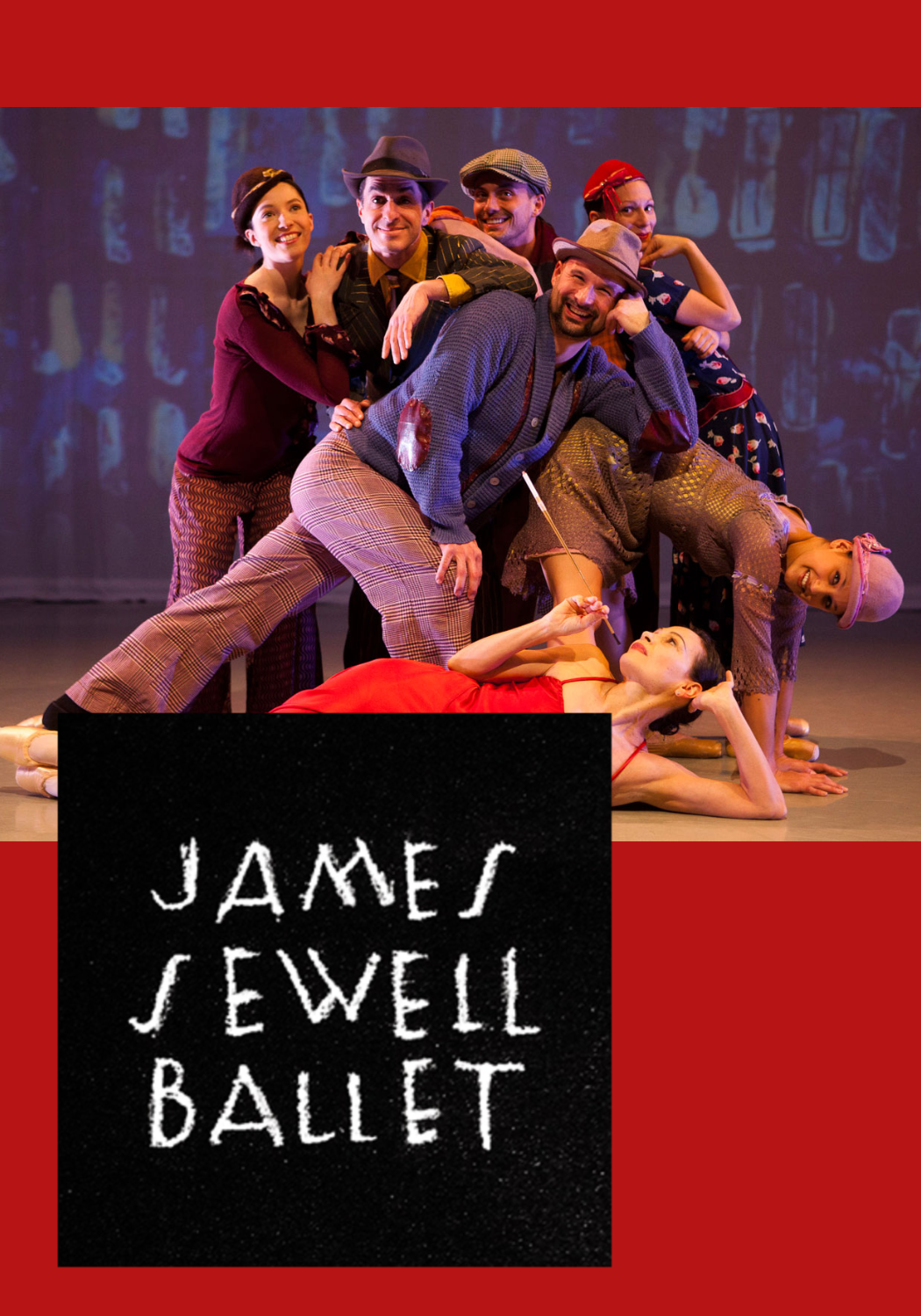 Saturday, January 18
7:30 pm
Based in the Twin Cities, James Sewell Ballet studios are located at The Cowles Center for Dance & the Performing Arts in Downtown Minneapolis. James Sewell Ballet was the dream of Sally Rousse and James Sewell, two innovators who together re-imagined what a contemporary ballet company could look like: a chamber dance troupe that blends the elegance of classical ballet, the freedom of modern dance, and the can-do spirit of vaudeville. JSB's annual cutting edge "Ballet Works Project," features new works by emerging and established choreographers.
Individual Tickets On Sale July 1, 2019
Adults $25
Students $10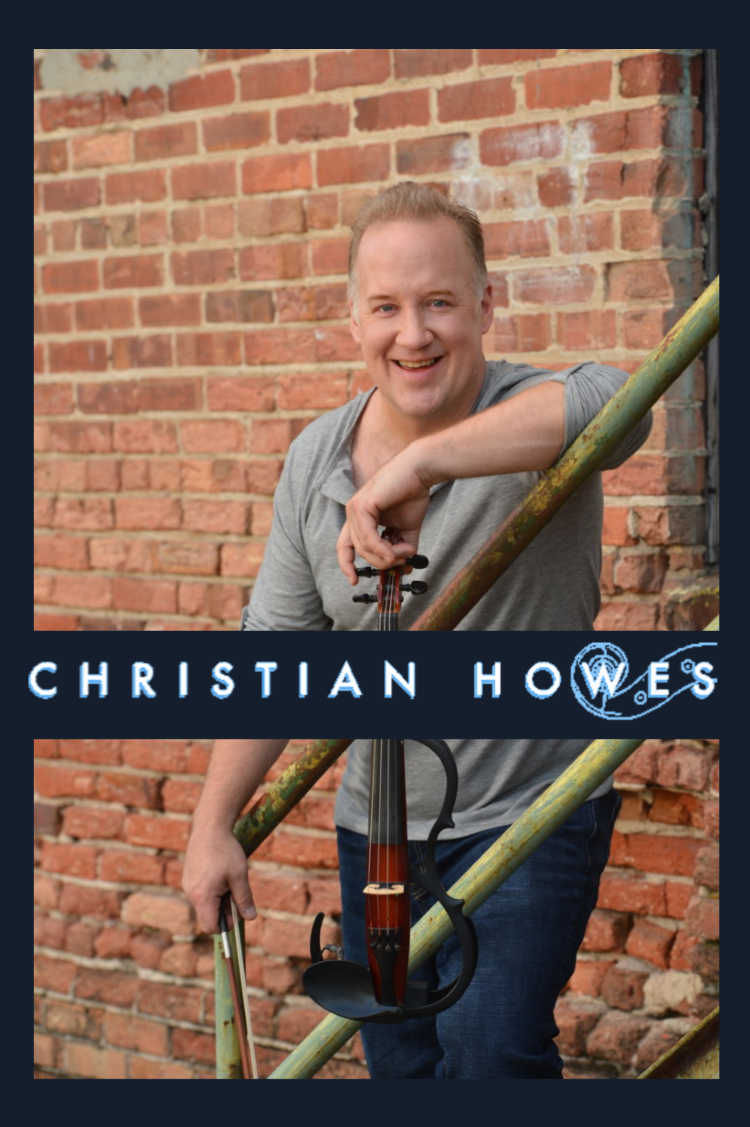 Saturday, April 25, 2020
7:30 pm
Named top 3 in the Downbeat Critics Poll in his category and nominated Violinist of the Year by the Jazz Journalist Association, Christian Howes takes the violins far beyond its traditional classical repertoire. From jazz, gospel, a touch of latin, to bluegrass and Americana, Christian Howes is a versatile musician highly recognized as one of the pioneers of improvisation [for strings]. Among many accolades, his 2015 release, "American Spirit" was named among the Best Jazz Albums of 2015″ by the Huffington Post.
This summer, Christian celebrates over 1 million views on his Youtube channel with the highly anticipated: Flipping Bach's Violin Partita. Howes is the founder of "Creative Strings", a 501(c)(3) non-profit organization with a mission to expand music education through the creation of online curriculum, an annual summer conference, and dozens of visits to schools annually teaching improvisation, contemporary styles, and related subjects.
He will be joined on stage by our local civic orchestra and high school orchestra musicians.
Individual Tickets On Sale July 1, 2019
Adults $25
Students $10