AC4TA Presents
Our 2018-2019 Center Series
With nine shows being presented in the 2018-2019 Center Series, this season is being hailed as one of our best ever. 9 Shows, 1 Golden Buzzer, Moby Dick, Carl Perkins, Johnny Cash, Jerry Lee Lewis, Elvis Presley, Bluegrass, Dance, Film Noir, A Capella, Sweet Caroline, stars of the their own TV show — our subscription series is jam packed with a little something for everyone. Adult seating is $165. Students are $72.  Reserve your tickets now and see all nine shows for $165 (Adult) or $72 (Student) — that's more than $50 in savings over the individual show ticket prices, and you'll avoid the wait to get your tickets.   As always, subscription series purchasers from the current season receive first opportunity to purchase the same seats for our upcoming season.
Pick-4 On Sale Now! Pick any four shows and receive $2 off each ticket price. Purchase your tickets below.
Individual tickets for all shows will go on sale September 1, 2018.
Members of AC4TA have an exclusive opportunity to purchase individual tickets a week before the general public. Click here for more information regarding memberships at AC4TA.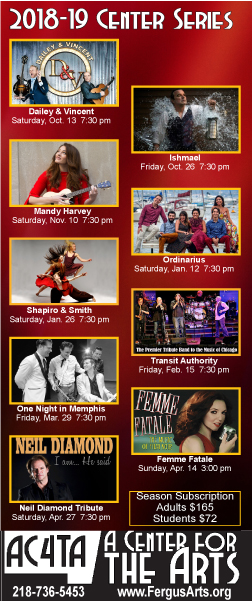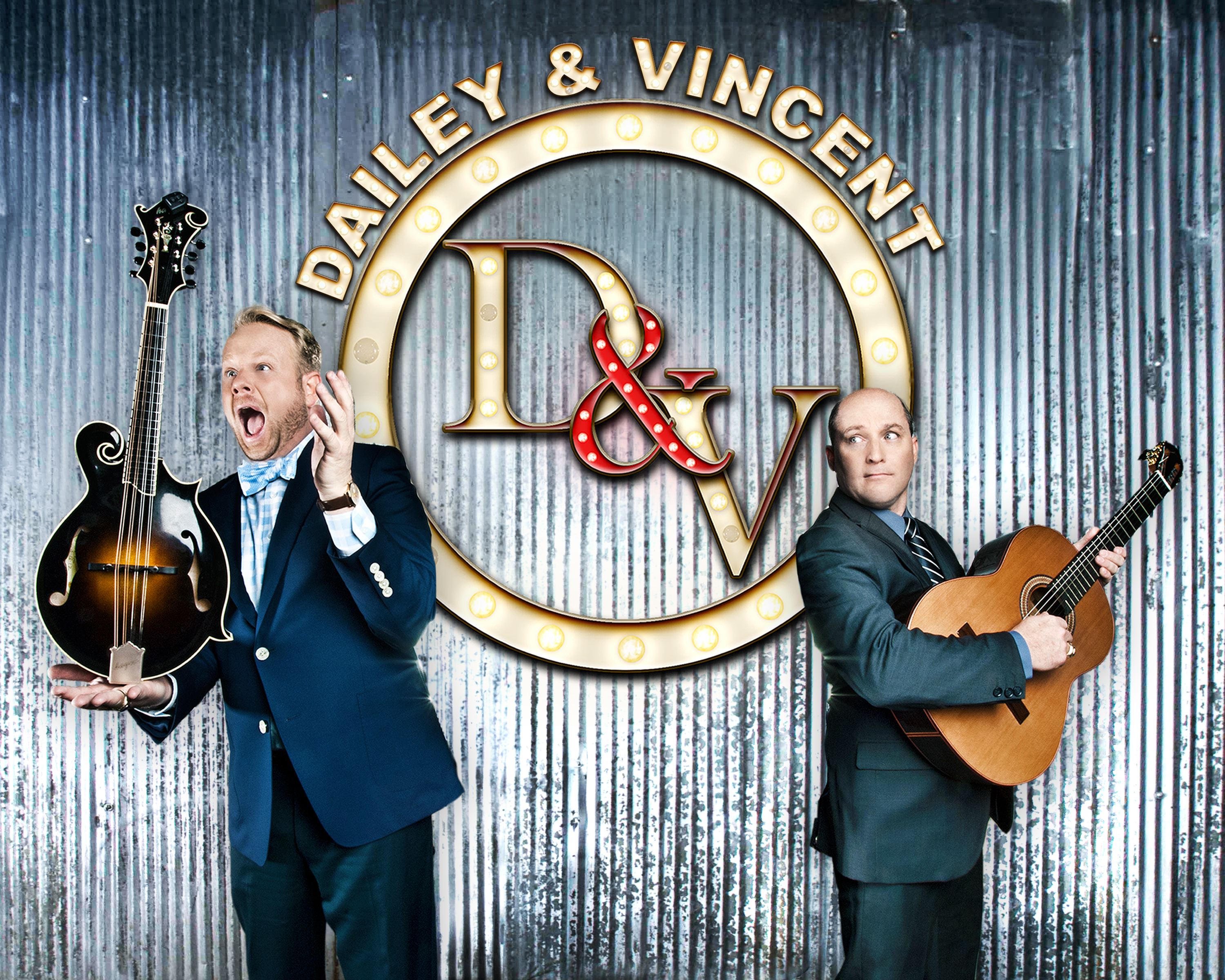 Saturday, October 13
7:30 pm
The most eagerly-anticipated bluegrass debut in recent memory, Dailey & Vincent area a powerful ensemble steeped in bluegrass and country music traditions, but blessed with the drive, talent, and charisma to assert those timeless values proudly onto today's stage. Even before one note of their stunning debut record had been heard, Jamie Dailey and Darrin Vincent earned a sanding ovation at the 2007 International Bluegrass Music Association convention and were booked for more than 100 shows. Now that the album is here, the advance accolades are completely understandable. This is music that can stand side by side with any of the most revered bluegrass discs ever made.
Individual Tickets On Sale September 1, 2018
Adults $34
Students $12
Visit Dailey and Vincent's Website to learn more about them.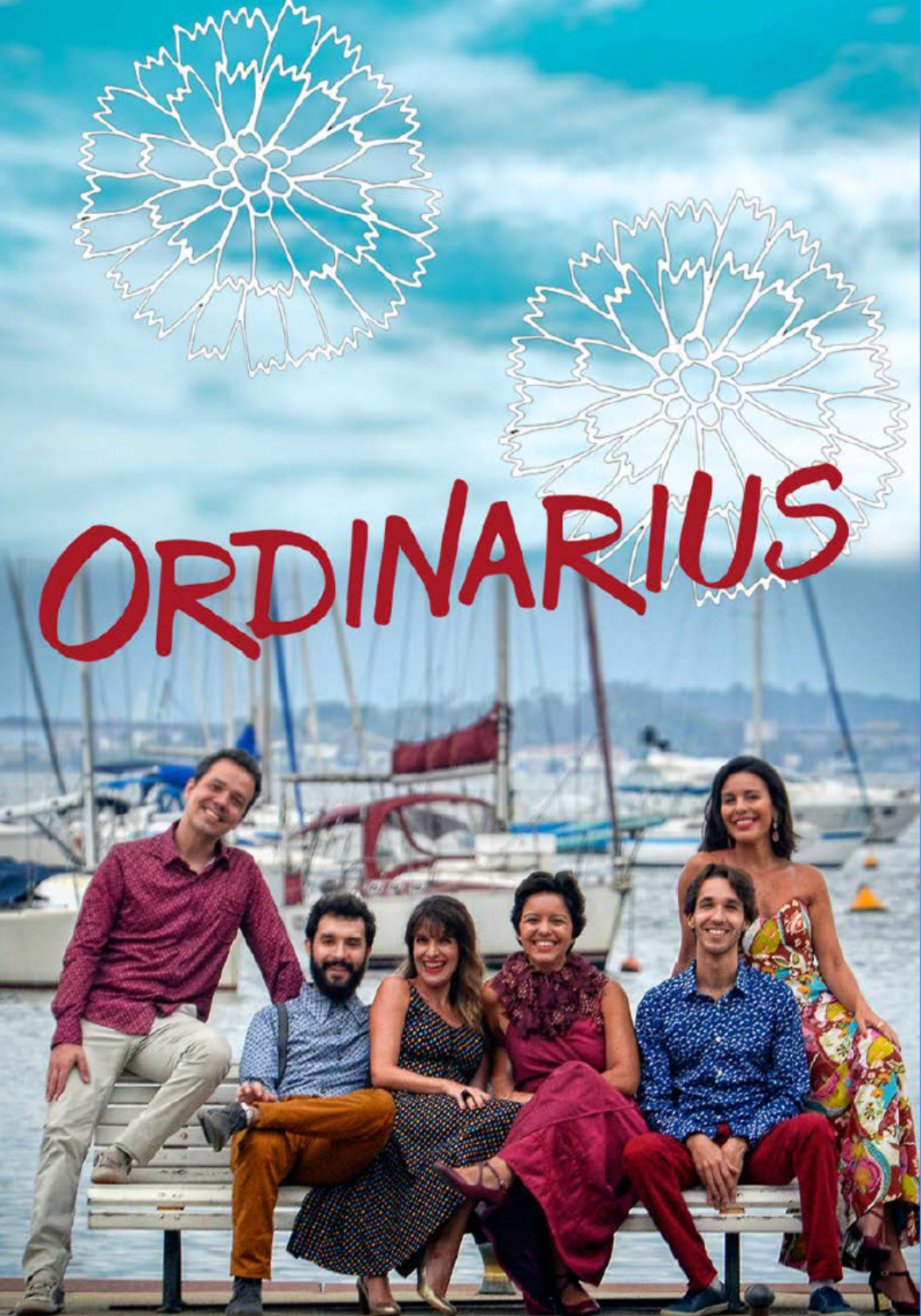 Saturday, January 12
7:30 pm
Brazil's Award-Winning Vocal Group, Ordinarius.
With vibrant harmonies set to Brazilian rhythms and a joyous stage show, ORDINARIUS has breathed new life into Brazil's most beloved songs, from traditional choros to the music of Carmen Miranda.
Ordinarius was introduced to American presenters at the APAP Conference in New York City in January 2017 and will be making their U.S. debut in 2018 with a national tour of Performing Arts Centers, Universities and showcase clubs.
In 2012, Ordinarius competed with nine other Brazilian vocal groups and was awarded Second Place in the National Vocal Group Competition promoted by "Brasil Vocal", at the Bank of Brazil Cultural Center (CCBB) in Rio de Janeiro. In this same year, the group released their first CD, which was acclaimed as one of the 100 best of the year, being preselected for the Brazilian Music Awards.
Individual Tickets On Sale September 1, 2018
Adults $24
Students $8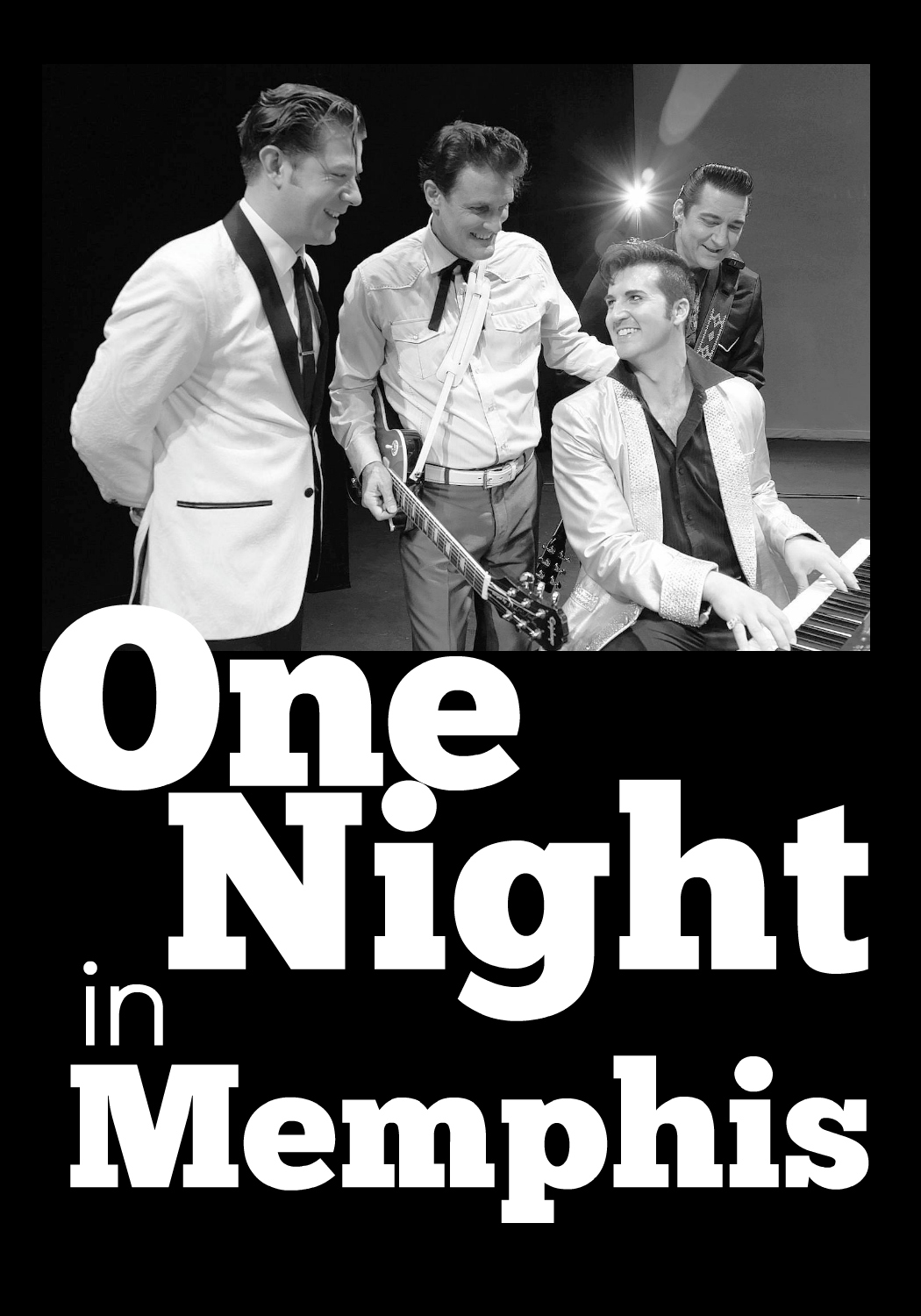 Friday, March 29, 2019
7:30 pm
"One Night in Memphis" is a rocking concert tribute to legendary Sun Records recording artists Carl Perkins, Johnny Cash, Jerry Lee Lewis, and Elvis Presley. Created and directed by John Mueller from the highly acclaimed show Winter Dance Party®, this show has met with the same accolades: sell out shows and standing ovations.
Be a witness to a rock and roll royalty jam session filled with true American music, featuring the hits "Blue Suede Shoes," "Folsom Prison Blues," "Great Balls of Fire," "Whole lotta Shaking Going On," "Shake, Rattle and Roll," "Don't Be Cruel," "Hound Dog," and many, many more!
Individual Tickets On Sale September 1, 2018
Adults $24
Students $8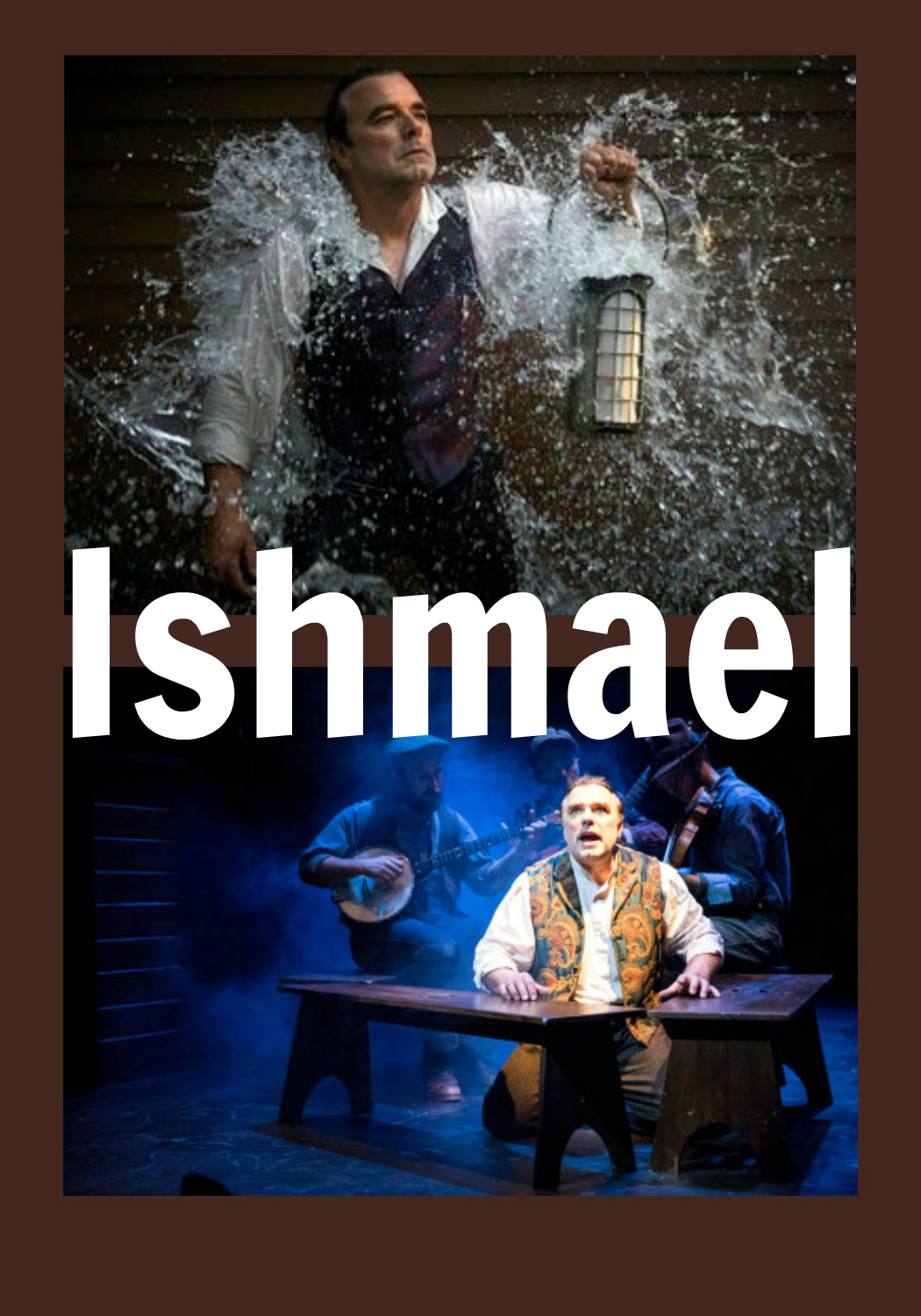 Friday, October 26
7:30 pm
ISHMAEL tells the tale of a restless country schoolteacher who decides a sea voyage could be the change of pace he needs. Blinded by a thirst for adventure, he signs onto a three-year whaling trip with a Captain he's never met, and quickly finds himself in over his head.
Drawing freely from Herman Melville's classic novel, MOBY DICK, a single actor and three blue grass musicians conjure a funny, thoughtful, harrowing play about one man's drive to see the world and another man's insatiable quest to destroy it and the spirit it takes to survive it all.
Individual Tickets On Sale September 1, 2018
Adults $24
Students $8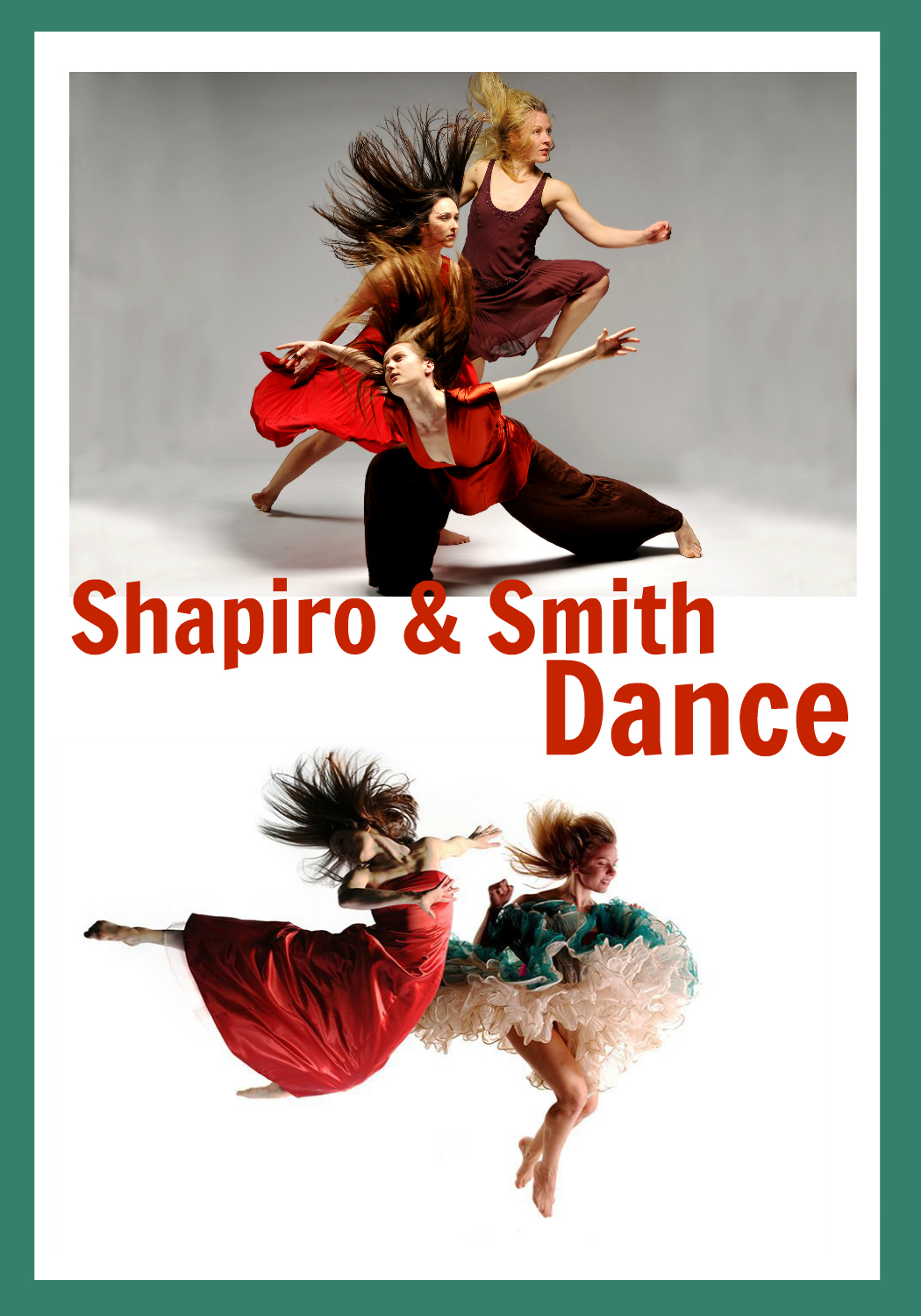 Saturday, January 26
7:30 pm
Shapiro & Smith Dance, the creative and presentation vehicle for the choreography of Joanie Smith seeks to use dance to articulate culture, express feelings, and explore ideas for a broad audience. The company enjoys a reputation for performing tales of beauty and biting wit that run the gamut from the searingly provocative to absurdly hilarious. The dancers move with a breathtaking physicality and emotional depth that has earned the company an international reputation for virtuosity, substance, craft, and abandon.
Individual Tickets On Sale September 1, 2018
Adults $24
Students $8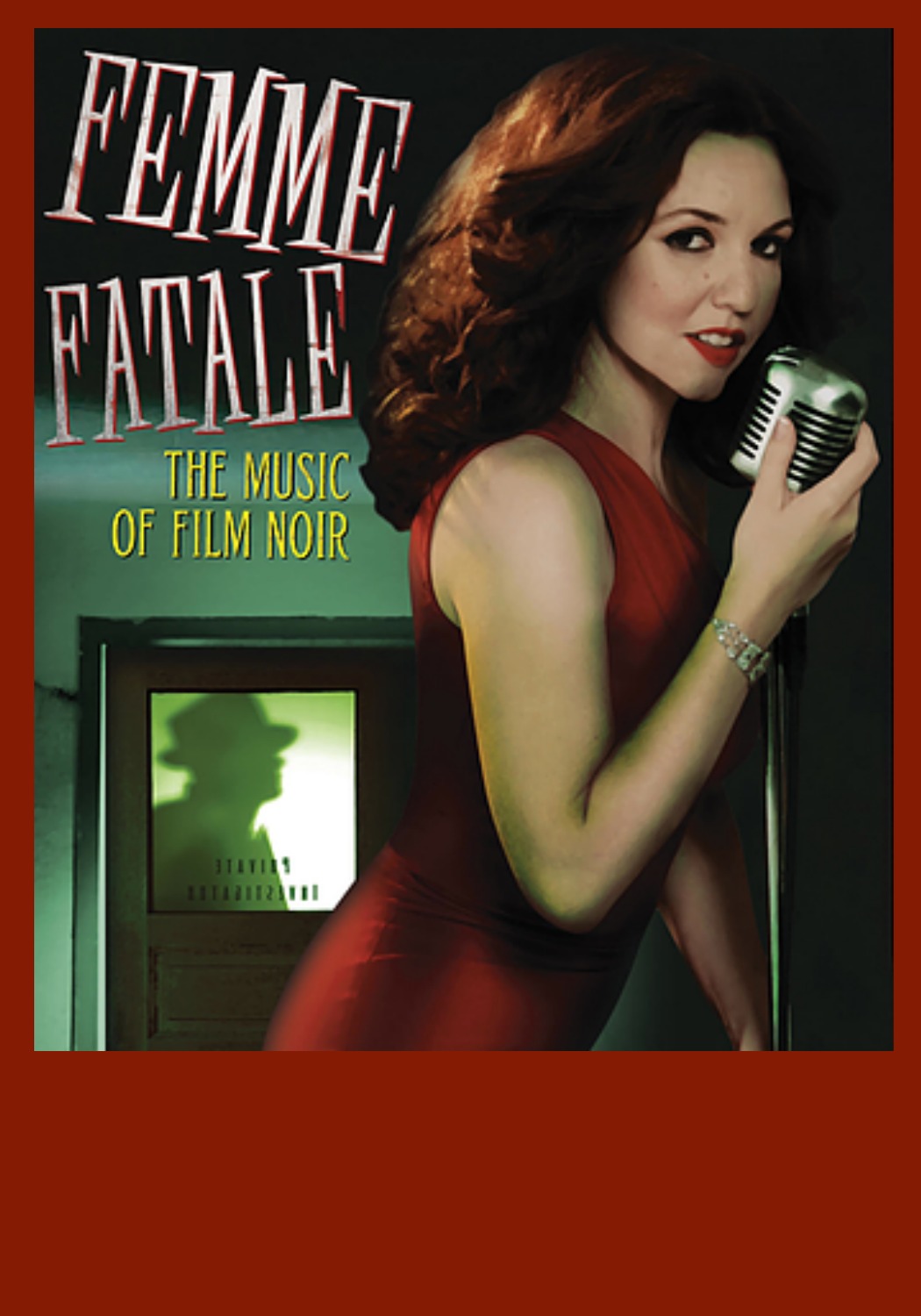 Sunday, April 14, 2019
3:00 pm
Femme Fatale: Music, Movies & Mayhem, starring Laura Ellis, is a multimedia show combining song, dance and vintage film clips to create a one of a kind experience.
Film noir comes to the musical stage in Femme Fatale, a show simmering with the music of silver screen sirens, set in a mixed-media story line of intrigue and double-cross. Starring singer Laura Ellis and characters depicted on film, Femme Fatale evokes the times of black and white movies rife with con artists, gullible marks, and memorable music. A blend of cinematic wizardry and live performance, Femme Fatale is a clever homage to the Film Noir genre and its sultry singers, Rita Hayworth, Ida Lupino, and Jane Russell.
Femme Fatale is the brainchild of lead performer, Laura Ellis, veteran of stage and broadcast performances. Alan Paul of The Manhattan Transfer describes Ellis as "the consummate performer whose command of the stage is truly mesmerizing to an audience…Meshing together vintage films and live music, Laura has created a wonderfully entertaining theatrical experience truly worth seeing."
Individual Tickets On Sale September 1, 2018
Adults $24
Students $8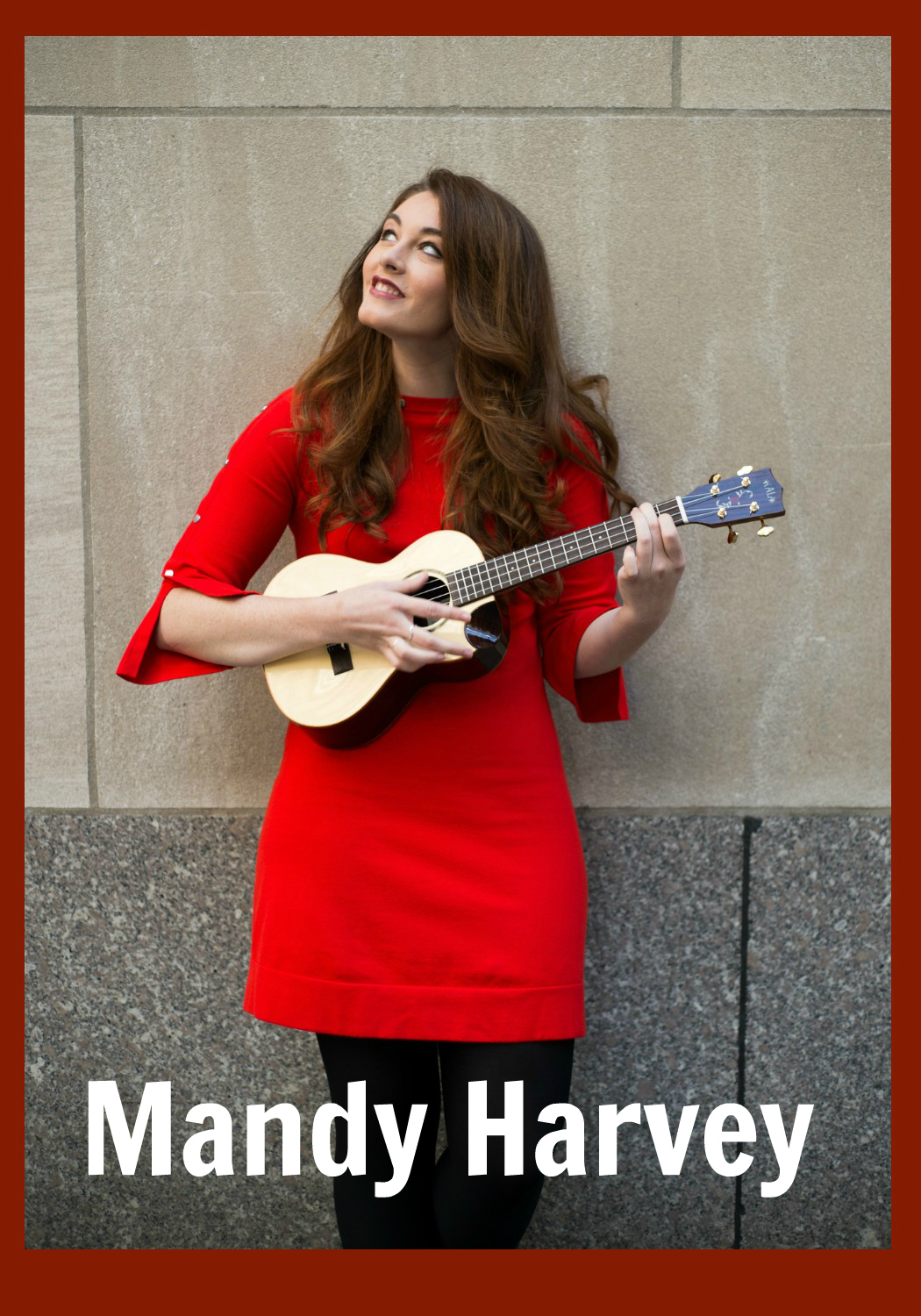 Saturday, November 10
7:30 pm
Mandy Harvey is an award-winning singer, songwriter, and inspirational speaker who lost her residual hearing at the age of nineteen. Mandy tours the world performing her original music and presenting her inspirational story of never giving up and continuing to try – she calls these messages Wisdom For Life.
An AMERICA'S GOT TALENT GOLDEN BUZZER WINNER, Mandy brings her inspirational story and message along with her musical talents.
Individual Tickets On Sale September 1, 2018
Adults $24
Students $8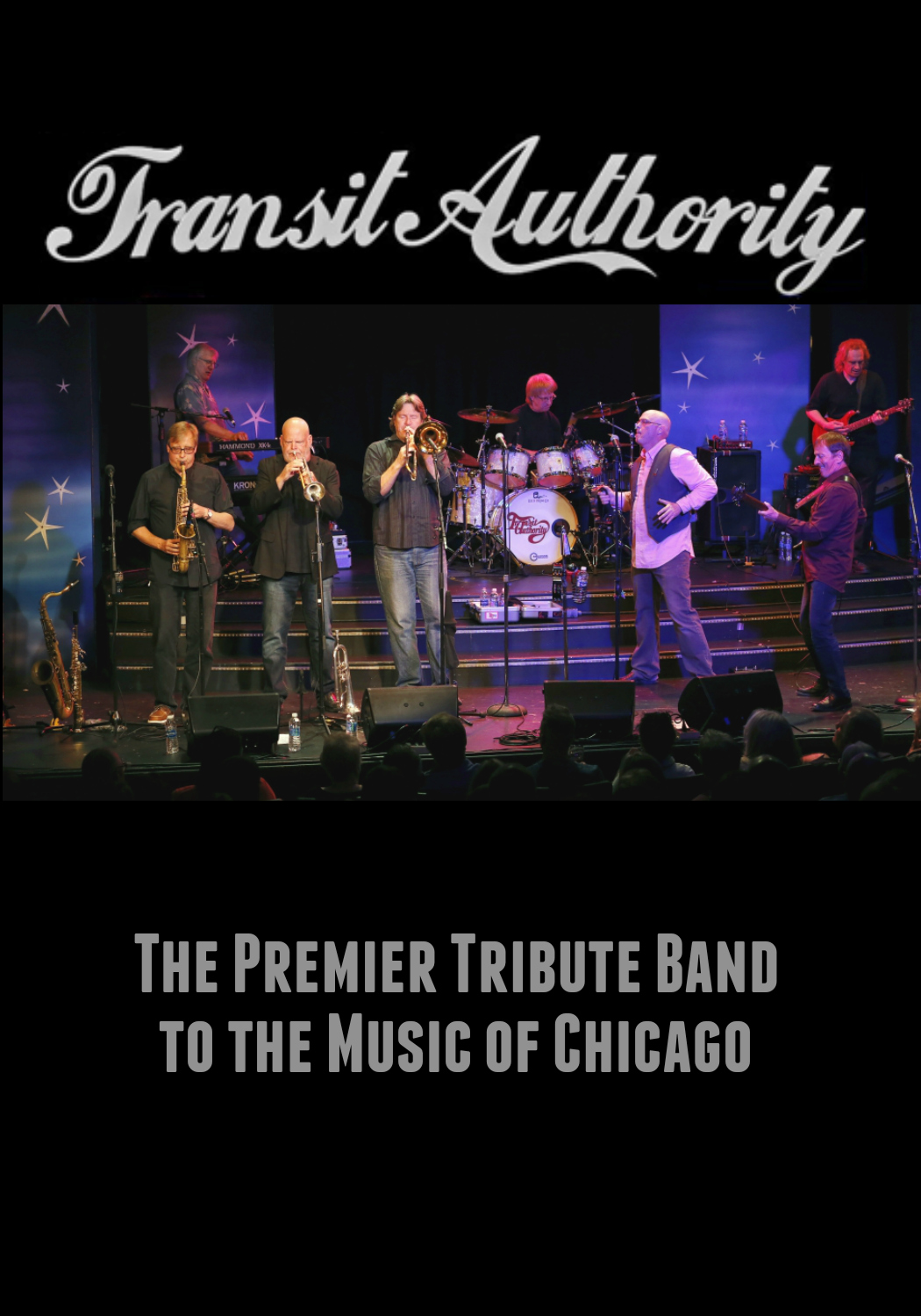 Friday, February 15
7:30 pm
Since performing their very first shows together in the early spring of 2004, Transit Authority has become known throughout the U.S. as the premier tribute and to the iconic group Chicago.
Based out of St. Paul, Minnesota, this eight member ensemble creates an accurate musical salute to the greatest horn driven rock band to ever hit the stage. Transit Authority's mission is to recreate the excitement of the original Chicago's sound with each and every performance. (Minus the cracks and pops of the vinyl!)
Transit Authority has assembled some amazingly talented musicians who meticulously capture all the nuances of the original recordings and will honestly make you believe you are witnessing the real thing. Performing mega-hits such as, "Does Anybody Really Know What Time It Is?", "Hard Habit to Break", "Make Me Smile", "Old Days", "Just You 'n Me", "Beginnings", "Wake Up Sunshine", and many more.
Individual Tickets On Sale September 1, 2018
Adults $24
Students $8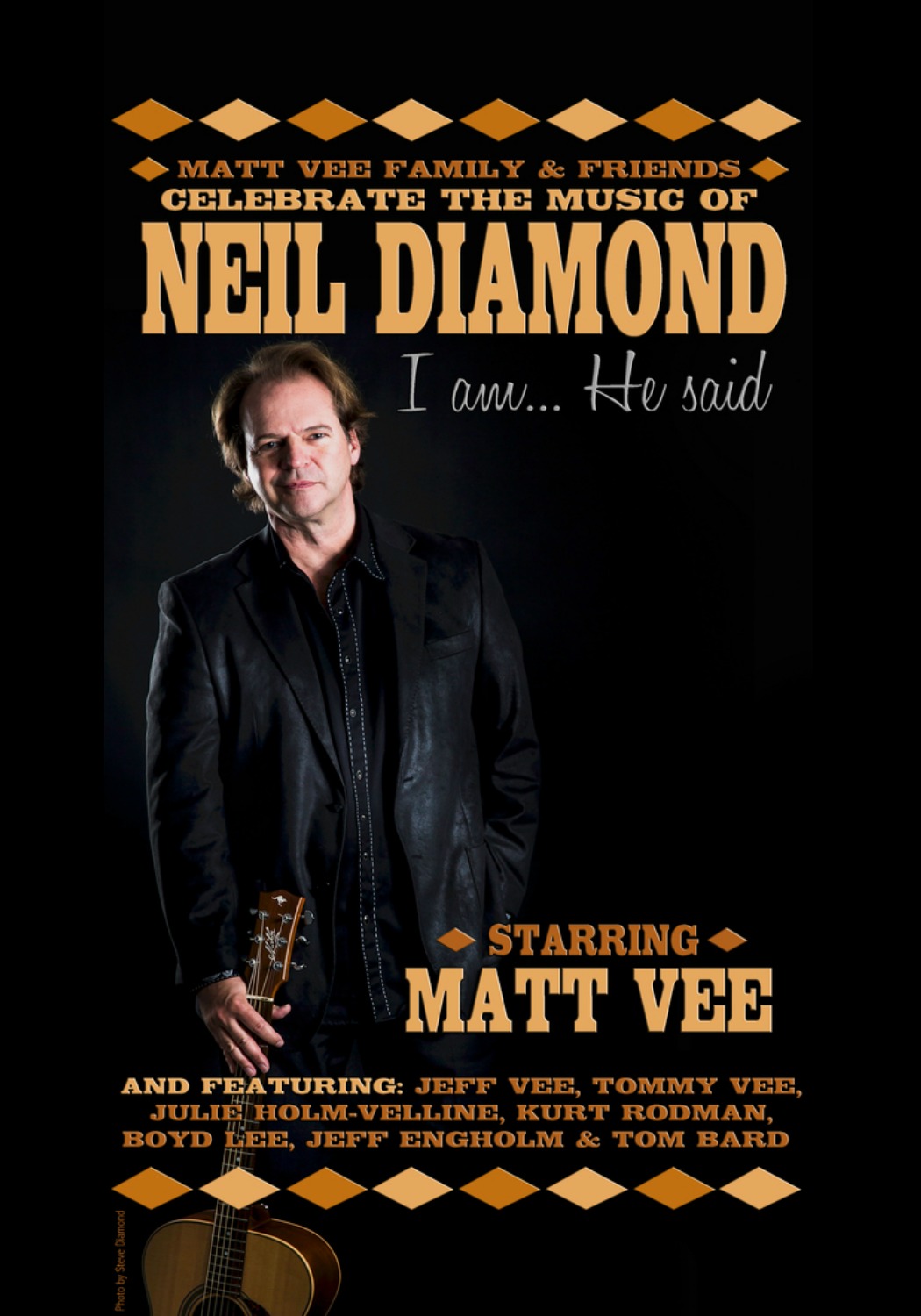 Saturday, April 27
7:30 pm
Matt Vee Family & Friends Present I Am, He Said With songs like Cracklin' Rosie, Song Sung Blue, and Sweet Caroline, Neil Diamond sold over 100 million records worldwide, and produced musical hits spanning five decades. As a Tin Pan Alley song writer in the, he penned songs recorded by everyone from Elvis Presley to Deep Purple and, of course, the Monkee's classic, I'm A Believer. Join Matt, Jeff, and Tommy Vee (nephew and sons of the legendary Bobby Vee), for a celebration of this amazing music icon.
Throughout the past 35 years Matt Vee (Velline) has performed as lead guitarist and vocalist with many national and regional artists. Thirteen years were spent on lead vocals and guitar full-time with Midwest phenomenon Johnny Holm and later Matt was reunited with uncle Bobby Vee and his sons The Vees. Matt toured the United Kingdom and countless dates around the U.S. with "Uncle Bob" from 2002-2004. As a solo performer, writer, and recording artist Matt has gained a loyal following throughout the Midwest and performs regularly with his cousins The Vees and is a frequent guest singer/guitarist with The Fabulous Armadillos in shows around the state. Matt produces both the Classic Country show and stars in this celebration of Neil Diamond, "I Am I Said."
Individual Tickets On Sale September 1, 2018
Adults $24
Students $8